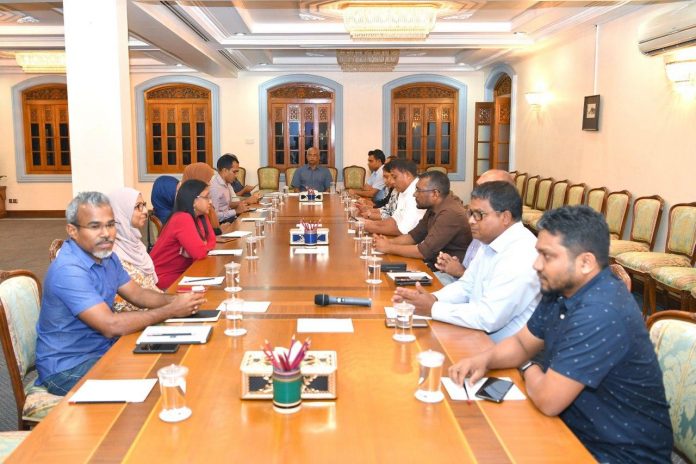 President Ibrahim Mohamed Solih has convened an extraordinary session of the Cabinet regarding the first COVID-19 case confirmations in the Maldives. The Cabinet session was held at Mulee'aage.
During the Cabinet session held shortly after the announcement confirming the identification of COVID-19 positive cases in the country, President Solih deliberated on immediate preventive measures being taken by relevant authorities to contain the spread of the disease.
Speaking at the session, President Solih asserted that the Government's first order of action was to promptly share the news as the Government gives precedence to sharing accurate and timely information with the public. Furthermore, at this time of distress, the President called upon Ministers to act with perseverance and to guide the people to adhere to instructions provided through official channels. The President also instructed Cabinet members to continue to place preventive measures on safeguarding the people from the disease, on a timely manner.
Deliberations at the meeting also focussed on preventive and safeguard measures to be placed upon possible future scenarios in case of an outbreak. Ministers noted the importance of immediate measures such as restricting large public gatherings and taking measures to reduce government expenses. The Cabinet also deliberated on special measures to overcome any economic repercussions that may arise due to the COVID-19. Ministers also discussed on ensuring uninterrupted delivery of basic supplies to all regions of the Maldives.