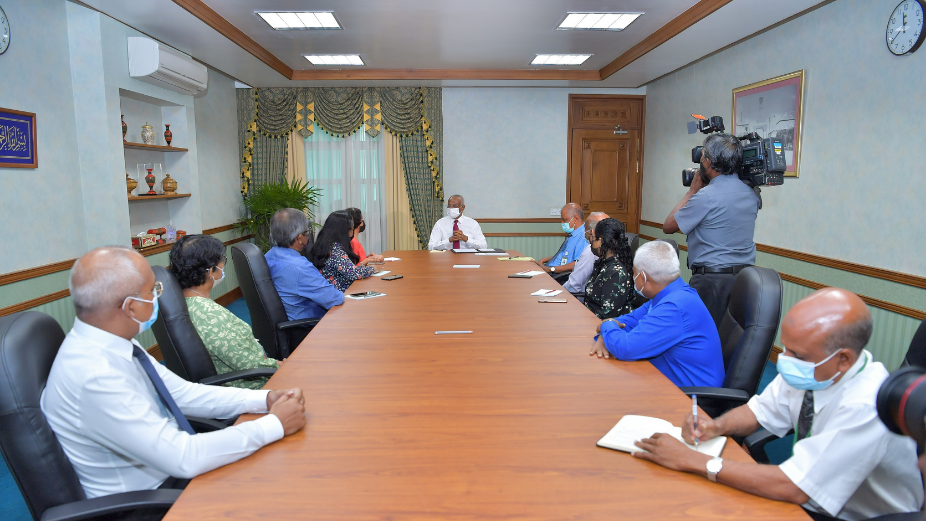 Due to an abundant number of incoming applications for the National Award for Public Service, President Ibrahim Mohamed Solih has today decided to confer this award on two occasions. He made this decision after holding discussions with the National Awards Committee.
A total of 270 applications were received for the National Award for Public Service while 72 nominees applied for the National Award this year, by the end of the application deadline on 12 August 2021.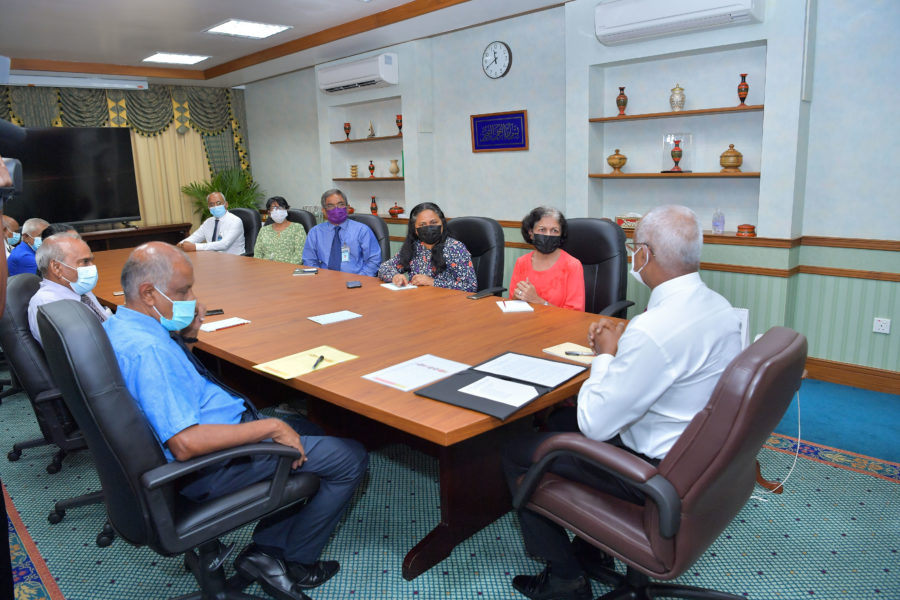 Speaking at the meeting, President Solih expressed his happiness on the substantial number of applications received for the National Award for Public Service. He deliberated on the subject with the members of National Awards Committee and came to the conclusion that it was not reasonable to confer awards to so many people at the same time, thereby deciding that the National Award for Public Service would be conferred during the ceremonies to be held on the occasions of Independence Day and National Unity Day.
The Chairperson of the Committee, Aneesa Ahmed—recipient of the Order of Distinguished Rule of Izzuddin, stated that the vetting process for the recipients for national awards is close to an end. She also emphasised that since this is the first time the National Award for Public Service was opened for nomination, a lot of individuals had difficulty with the form application process. She stated that issues arose in regards to submitting supporting documents that were required for the completion of the application form. She said that as most of them deserved the award, the awards committee decided to give those applicants another chance to submit the missing required documents along with the form.
The National Awards Committee would later inform the specific applicants on the missing documents that are required to complete their form submission.