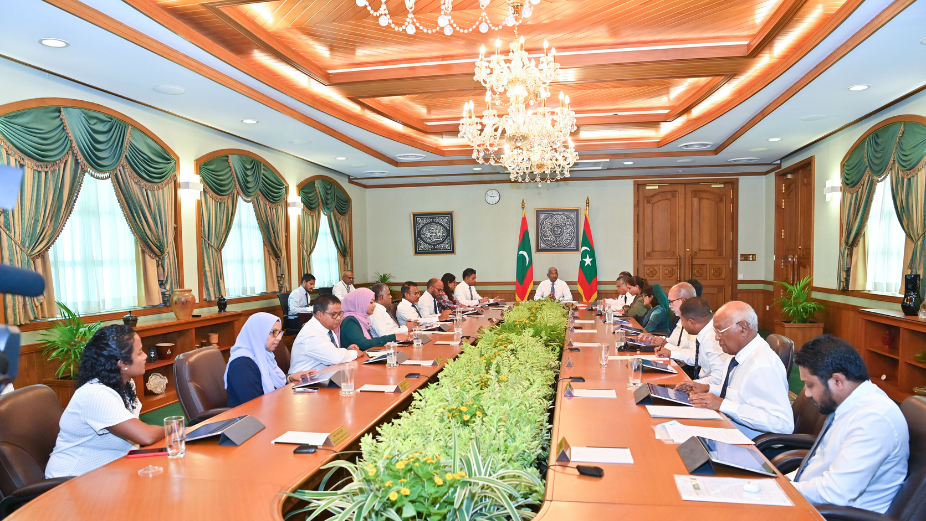 President Ibrahim Mohamed Solih on Tuesday approved his Cabinet's recommendation to form a separate institution under the name "Maldives Health Services."
The Cabinet deliberated on a paper submitted by the Ministry of Health at the Cabinet session held at the President's Office.
The Maldives Health Services would be tasked with improving primary healthcare, catering to the country's public health requirements under a decentralised setup, developing human resources, and training technical staff in the health sector.
Initially announced by the Health Minister Ahmed Naseem last year, the establishment of Maldives Health Services will ease the difficulties faced by the Ministry when monitoring the healthcare service providers whilst providing primary healthcare services at the same time as over 108 healthcare service providers will be transferred to this institution.