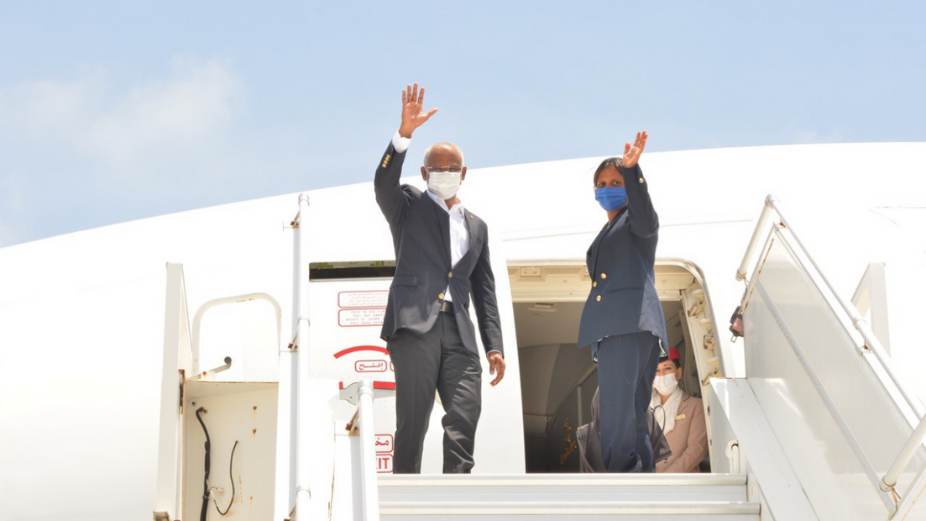 President Ibrahim Mohamed Solih left for New York City, United States, this morning to attend the 76th Session of the United Nations General Assembly (UNGA). The President is accompanied on this trip by First Lady Fazna Ahmed and a high-level Maldivian delegation.
President Solih will deliver his address at the 76th session of the UNGA on Tuesday, 21st September 2021. The President will also participate in several bilateral and multilateral discussions with state and government leaders during his trip.
This year marks a particularly momentous occasion in Maldives' history in the UN, with a Maldivian serving as the President of the General Assembly for the first time.
President Solih will conclude his trip to New York and return to the Maldives on Tuesday, 28th September 2021.