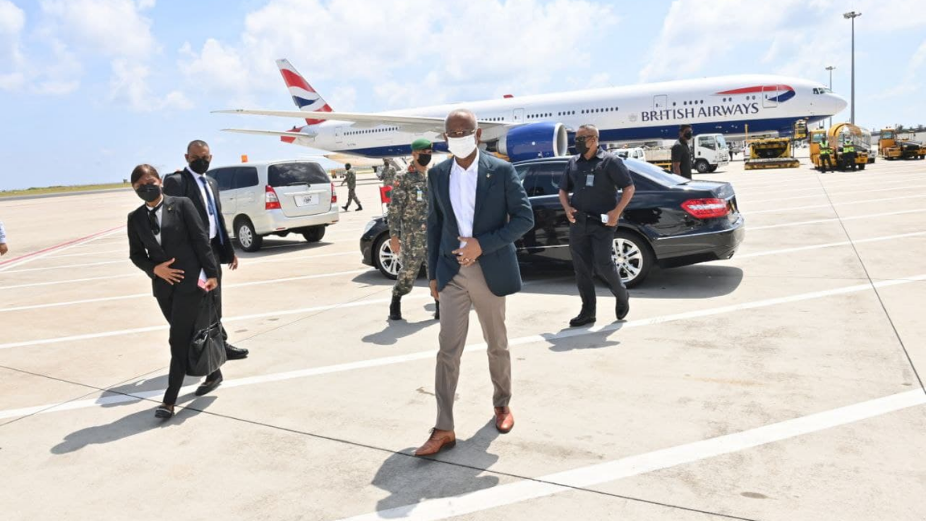 President Ibrahim Mohamed Solih departed Sunday morning on an official visit for Dubai, United Arab Emirates (UAE).
He is travelling to the UAE at the invitation of His Highness Sheikh Mohamed bin Zayed Al Nahyan, Crown Prince of the Emirate of Abu Dhabi, and Deputy Supreme Commander of the United Arab Emirates Armed Forces.
President Solih would on Monday attend the opening ceremony of the Abu Dhabi Sustainability Week (ADSW) and the ceremony to present the Zaid Sustainability Prize. He is accompanied by a high-level government delegation.