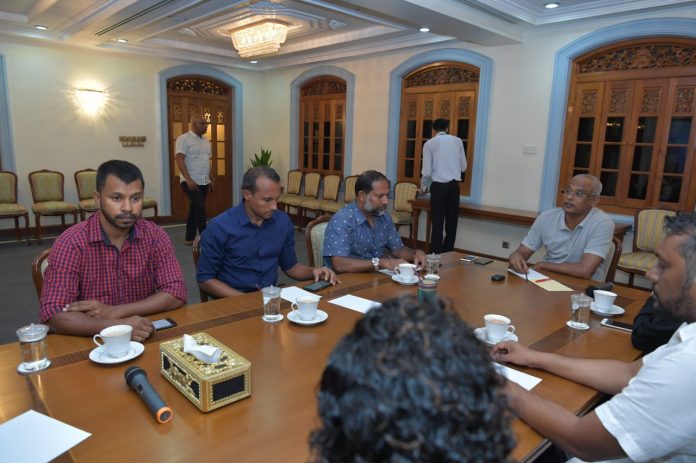 President Ibrahim Mohamed Solih has held discussions with relevant government authorities in light of the case of sexual violence and rape of a two-year-old toddler by her father, grandfather and great-grandfather in a southern island of Maldives.
The meeting held at Mulee'aage on last night was attended by the Minister of Gender, Family and Social Services Shidhatha Shareef, Minister of Home Affairs Sheikh Imran Abdulla, Commissioner of Police Mohamed Hameed and other senior officials of the government.
During the meeting, intensive discussions were held in regards to the protection of the victim's well being, health and safety.
The President strictly condemned the inhumane act by the perpetrators and called upon the relevant authorities to swiftly conclude investigations and seek justice for the victim.