President Ibrahim Mohamed Solih takes off to the United States to attend the 74th Annual Session of the United Nations General Assembly (UNGA). President Mohamed Solih's address at the UNGA will symbolize the administration's resolve to actively engage with the international community to promote our interests and priorities on the world stage. 
His departure to attend the UNGA marks a momentous occasion, as he becomes the first Maldivian Head of State to address the gathering in the past seven years. The day also commemorates the 54th anniversary of Maldives becoming a member of the world body; the Maldives joined the UN family on 21st September 1965, in under two months after it gained independence.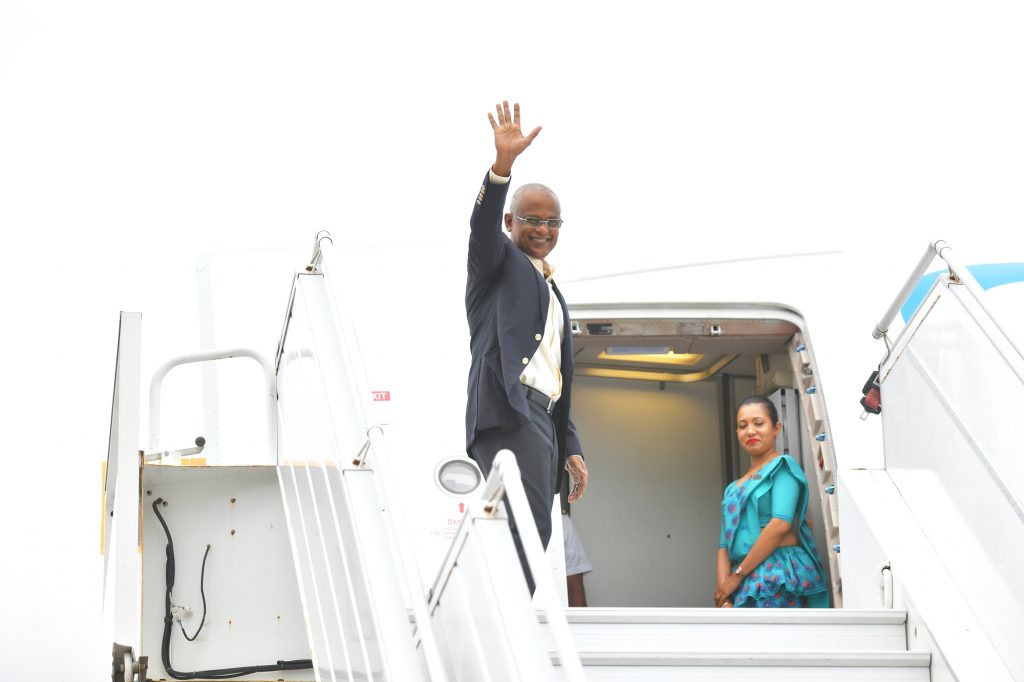 It also marks an end to the isolationism of the Maldives in the global arena, following the sound foreign policy through increased bilateral and multilateral engagement stressed since the administration took office. The annual sessions of the UNGA gather together the leaders of all UN Member State to discuss and deliberate on major global issues. The present session of the UNGA opened on 17th September and will continue until the 30th.