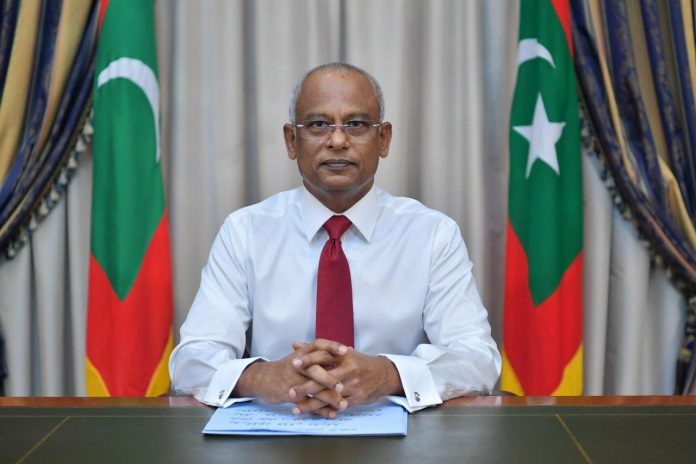 President Ibrahim Mohamed Solih has stated that the Maldives is still one of the safest places for vacationing due to the geographical distribution of the population and the way the tourism industry has been developed in the country.
He says that community spread hasn't taken place in any other island except the Capital Male` and even if a positive case is recorded in another island, health service workers are monitoring and controlling it well.
After noting that the Maldives has a unique edge in terms of safety due to its one island one resort concept, the President said that the rest of the world are still not informed of the safety in Maldives properly and it is important to do so as the guesthouses are reopening on 15th of October.
To encourage and allow tourists to experience more than one resort in Maldives and to enable longer stays in Maldives during their holidays, the Ministry of Tourism in consultation with Health Protection Agency (HPA) has introduced facilitation of 'split stay' between resorts. Further, the Ministry has announced that from 10th September, for the safety of all, Health Protection Agency of Maldives has made it mandatory for all inbound travellers to present a Negative PCR certificate on arrival.
While the Maldives has recorded over 8000 confirmed cases and more than 5200 recovered cases, the popular destination has welcomed over 5200 tourists within just the first month of border reopening.