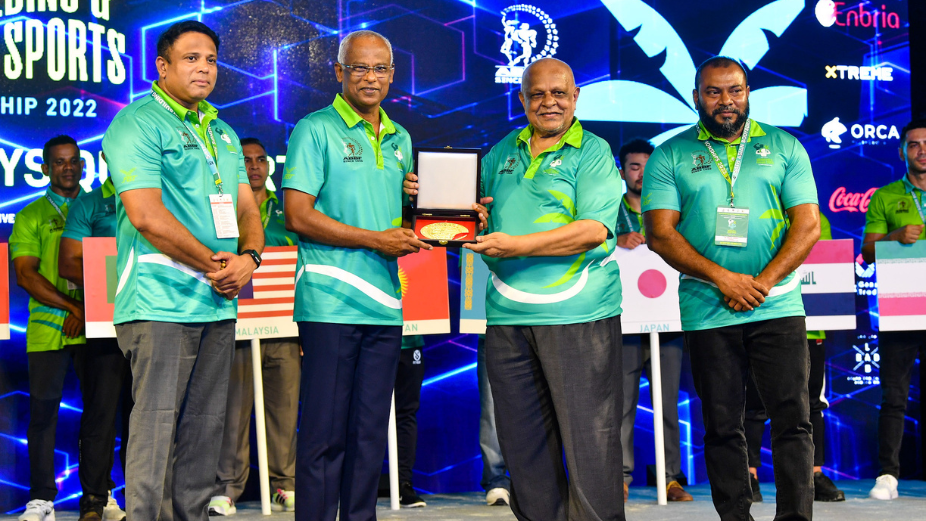 President Ibrahim Mohamed Solih on Saturday inaugurated the 54th edition of the Asian Bodybuilding and Physique Sports Championship 2022, held in Maafushi Island of Kaafu Atoll.
The championship, which takes place from the 15th to the 21st of July, is organised by the Bodybuilding Association of Maldives, in collaboration with the Ministry of Youth Sports and Community Empowerment. This year's competition features over 400 athletes and officials from 24 countries.
The Asian Body Building Federation (ABBF) honoured the President at the occasion with a distinguished service award in recognition of his contribution to the growth of bodybuilding as a sport in the Maldives. Promoting Maldives as a destination for international sporting events had been a Presidential pledge.
The Maldives is the host nation for the 54th Asian Bodybuilding and Physique Sports Championship, and a total of 20 local athletes would be competing in this international sporting event.