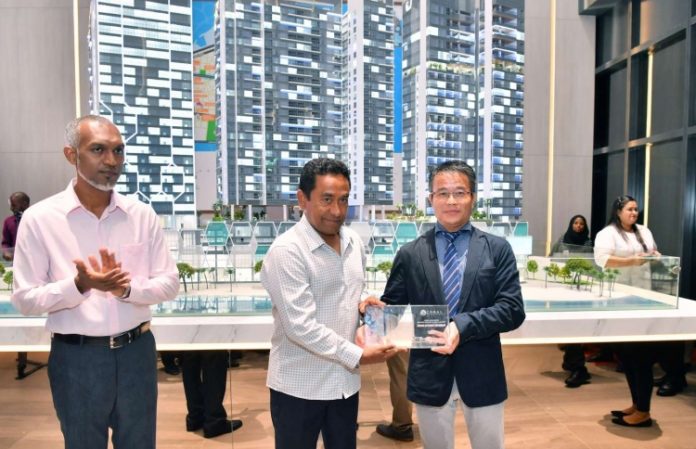 The 'Rasfannu Mixed Use Development Site' was officially inaugurated by the President of Maldives, H.E. Abdullah Yameen Abdul Gayyoom on 22nd July.
Developed by Singaporean contractor, Chang Hua Construction, the Coral Boulevard project includes four towers between 25 to 28 storeys and will house 350 apartments. Minister of Housing and Infrastructure, Dr. Mohamed Muizzu also attended the inauguration ceremony along with government officials.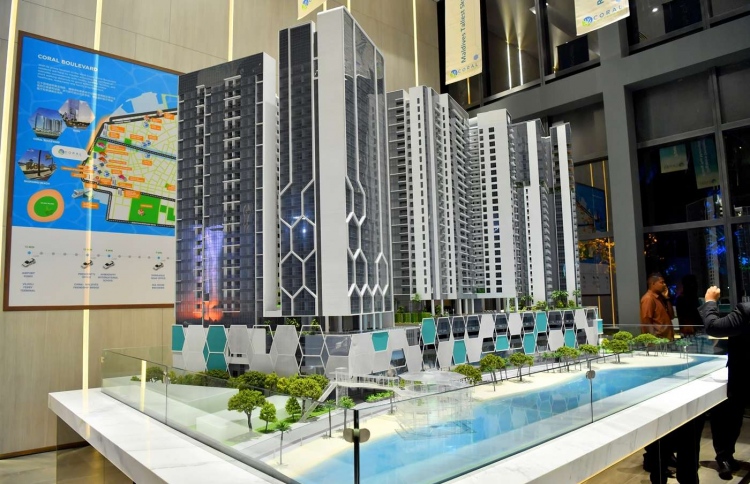 Chang Hua Construction is responsible for the new 25-storey tower of Indira Gandhi Memorial Hospital (IGMH). The project is being developed in the area between previously known BG turf and the netball court at Social Center. The area is now closed for construction.
The Coral Boulevard project is stated to be complete by the end of 2020, and 120 apartments will be handed over to the government, stated Minister Muizzu. These 120 apartments will be sold at controlled rates.
Forty percent of the area will be open green space, and four floors of each building will be used as parking spaces. A total of 500 cars and 300 motorcycle parking space will be allocated.