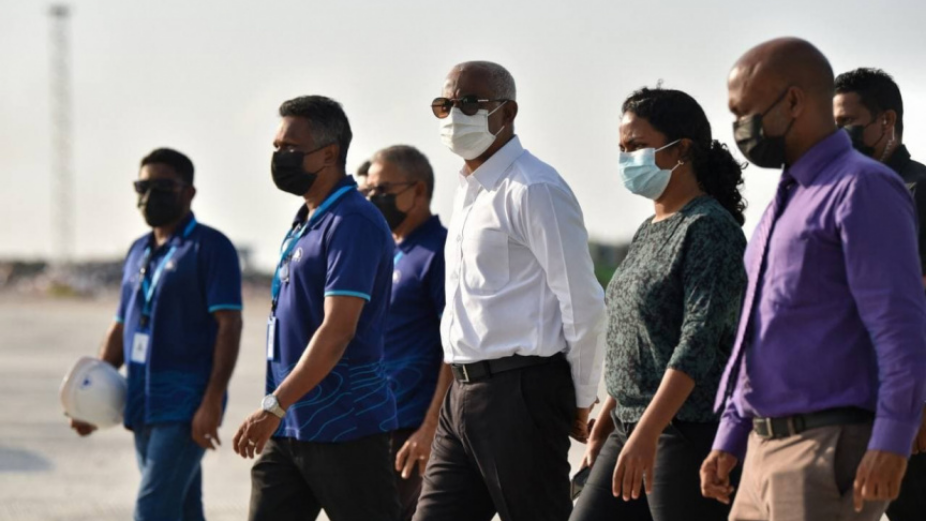 President Ibrahim Mohamed Solih, on Thursday, has visited K. Thilafushi to inspect the progress of the government's major waste management project currently underway.
During the visit, the President was accompanied by Minister of Environment, Climate Change and Technology, Aminath Shauna, CEO of MTCC, Adam Azim and WAMCO's Managing Director Adam Mohamed.
President Solih inspected the site where a sustainable solid waste management system will be established, and also discussed what can be done to fast-track the work.
The project is jointly carried out by the Environment Ministry and WAMCO, with funding and expert assistance from Asian Development Bank (ADB). Asian Infrastructure Investment Bank (AIIB) and Japan Fund for Joint Credit Mechanism (JFJCM) is also funding part of the project.
Under this project, a Regional Waste Management Facility (RWMF) with waste-to energy treatment plant in Thilafushi will be established for the Greater Male' Area and its inhabited outer islands. It will have a daily 500-ton capacity to manage waste produced in 32 islands.