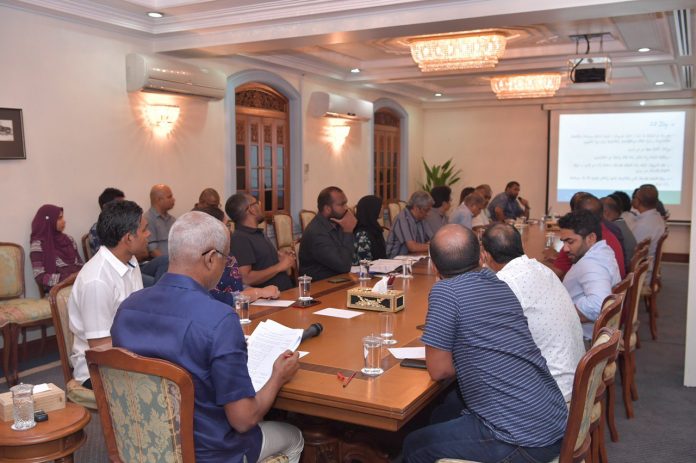 President Ibrahim Mohamed Solih has instructed additional precautionary measures to be put in place to safeguard the Maldives from COVID-19. The decision was reached during a stakeholder meeting on COVID-19, held at Mulee'aage on 6th February.
At the deliberations attended by Cabinet ministers, senior officials from the President's Office, health sector experts and other stakeholder agencies, President Solih inquired about the current status of national efforts to coordinate and strengthen safeguards placed against COVID-19 across the Maldives.
Upon discussions held at the meeting, the President instructed for all passengers whose travel originated from or transited through Italy to be restricted from entering the Maldives from 00:00 hours on 8 March 2020. It will also include passengers who have a 14-day travel history to Italy.
Speaking at the meeting, President Solih urged all stakeholder agencies to remain vigilant and to monitor all possible entry points into the country closely. Furthermore, the President instructed heads of all stakeholder agencies to increase awareness efforts as a precautionary measure against the virus.
Shortly after the conclusion of the meeting, the Government held a press conference to share the latest information on the precautionary measures initiated by the relevant authorities in safeguarding Maldives from COVID-19.
During the press conference held at Dharubaaruge, Minister of Health Abdulla Ameen and Minister of Tourism Ali Waheed disclosed the Government's latest travel restrictions and disclosed details of ongoing cases brought to the attention of the national task force. The Deputy Chief Executive of the National Disaster Management Authority (NDMA) and the Director-General of the Health Protection Agency (HPA) also joined the press conference.