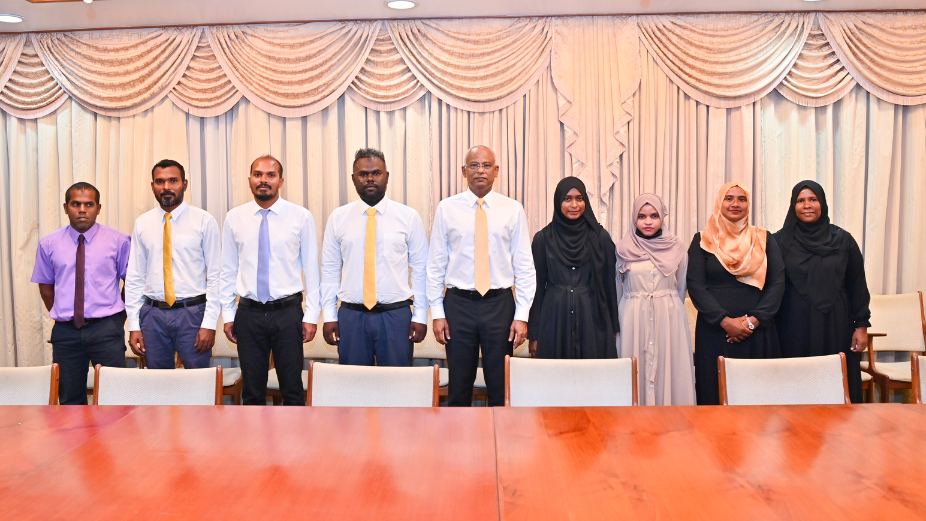 President Ibrahim Mohamed Solih on Thursday met with the council members and Women's Development Committee (WDC) members of Feydhoo Island in the Shaviyani Atoll. At the meeting held at the President's Office, discussions focussed on the island's developmental plans and its residents' most pertinent needs.
At the meeting, the council members expressed gratitude to the President and his administration for working to fulfil the island's developmental pledges. They also noted that President Solih's administration had initiated the most significant developmental projects on the island.
Some topics discussed at the meeting include tourism development, space constraints at the council secretariat, policing, coastal erosion, and the need for sporting facilities, including a handball court. The council members also shared their views on the ongoing harbour development project with the President.
Speaking with the public officials of the island, the President expressed his appreciation to the island's people for their acceptance of the administration's developmental agenda. On the issue of coastal protection, the President assured that the administration plans to address it alongside the ongoing harbour development project. He also expressed confidence in addressing the other concerns the island's representatives raised at the meeting.