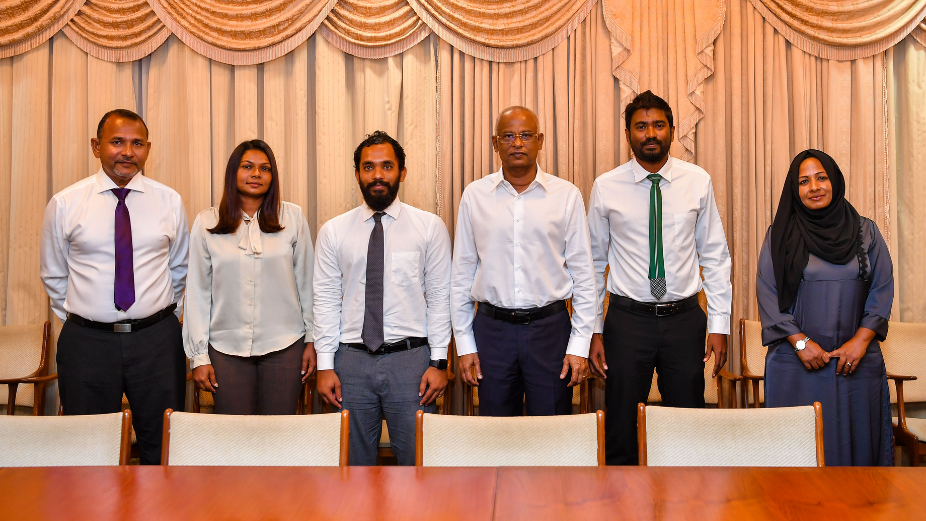 President Ibrahim Mohamed Solih on Sunday met with members of the Island Council of Himmafushi Island in the Kaafu Atoll. At the meeting held at the President's Office, the President and the council members discussed the developmental requirements and pertinent needs of the island's residents.
Some of the main concerns raised by the council members at the meeting included the need for improving healthcare services, protecting areas affected by coastal erosion and developing a beach in addition to a picnic island.
They also discussed with the President developing a new building for the council secretariat, a multi-purpose hall for functions and events, improving policing, and developing a stadium with artificial turf.
President Solih assured the council members of the administration's commitment to improving healthcare services and addressing the concerns raised at the meeting. The President also reiterated that the administration values the opinions and input of the people.