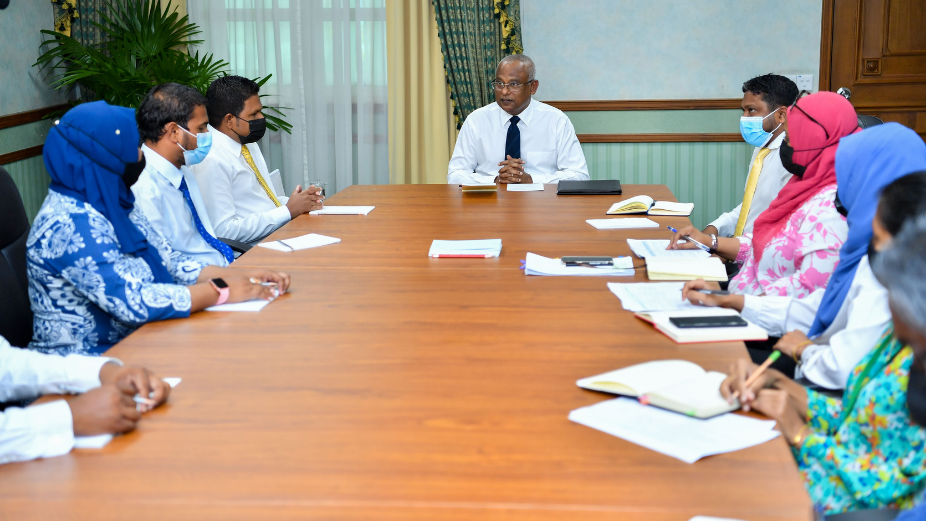 President Ibrahim Mohamed Solih has met with the Velidhoo Island Council and inquired about the concerns and developmental needs of the island. The meeting was held yesterday afternoon at the President's Office.
During the meeting, council members shed light on the most urgent needs and concerns of the residents of the island. Councillors relayed concerns regarding additional development of health services, the challenges faced due to damage to the harbour, erosion, difficulties in leasing land for residential and other purposes, as well as efforts to add classrooms to the school and the work of the football stadium.
At the meeting, President Solih briefed the councillors on the latest updates of the developmental activities being carried out on the island. The President also assured the council members that the government would work with the relevant institutions to assist in resolving the issues raised.
The Member of Parliament for Velidhoo Constituency, MP Mohamed Abdulla Shafeeq, also attended the meeting.