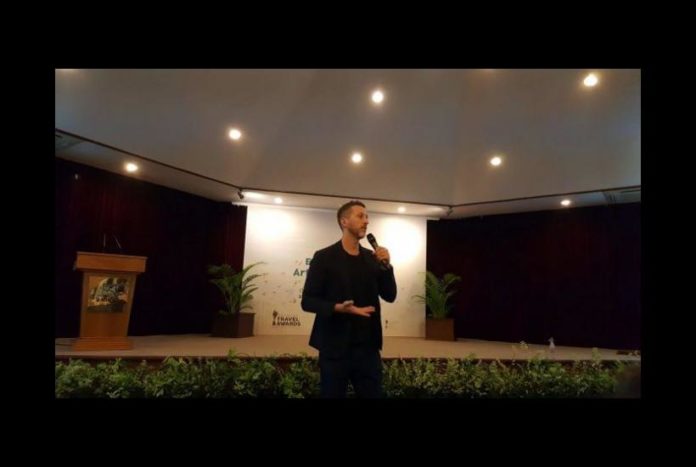 Matt Gibson was the headliner on day two at PATA Academy hosted by MATATO in Bandos from 12 to 13 July.
Matt Gibson is an adventure travel writer and photographer, award winning blogger, President of the Professional Travel Bloggers Association, and CEO of Upthink, an agency that helps travel companies develop their content marketing by working with travel bloggers.
MATATO together with Pacific Asia Travel Association (PATA) hosted the first ever PATA Academy in Maldives. This was a two-day training camp with world renowned branding experts and award-winning story tellers. This training was targeted at marketing and branding executives on how to create stories to enhance brand identities. The training boot camp explored innovative ideas and opportunities that connected brands with people.