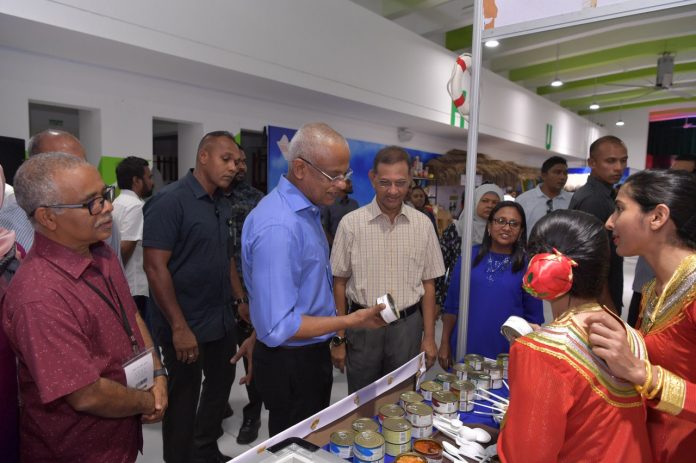 President Ibrahim Mohamed Solih has opened the 'Fisheries Expo 2019' yesterday evening. The exposition is organized by the Ministry of Fisheries, Marine Resources and Agriculture as part of Fishermen's Day celebrations.
During the visit, the President toured the stalls and inquired about the products and services on show at the exposition. The exposition is held to showcase fisheries sector products and services.
The third edition of the exposition is held from 6-8 December at Huravee School in Hulhumalé.