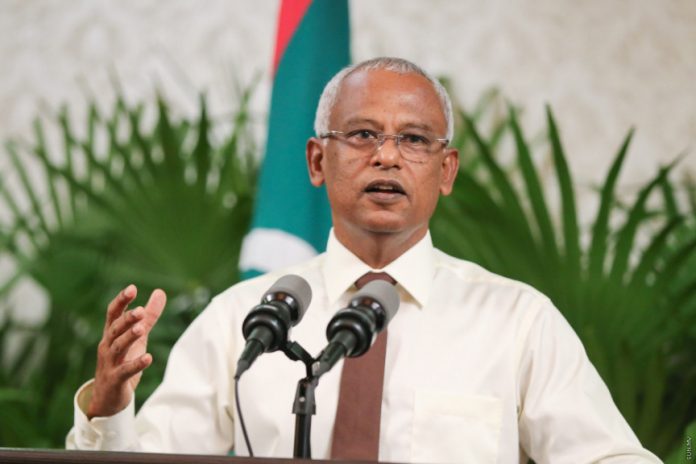 President Ibrahim Mohamed Solih, this afternoon, presided over a meeting on strengthening precautionary measures against COVID-19.
At the meeting attended by Cabinet ministers and other national stakeholders, President Solih was briefed in detail on the preventive measures that are currently in place in relation to COVID-19.
The discussions focussed on preparation and risk reduction efforts undertaken by relevant authorities in the event of a positive case of COVID-19 in the country.
President Solih instructed authorities to reach out to the people and exponentially increase awareness efforts of risk factors and preventive measures that can be taken as a safeguard against the virus.