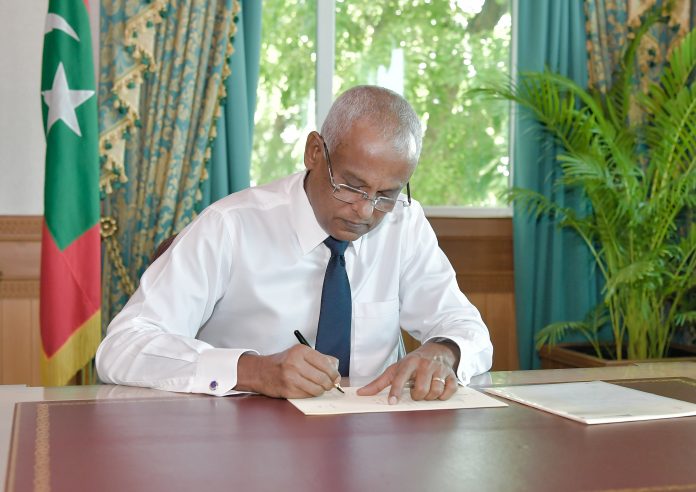 President Ibrahim Mohamed Solih has ratified the Bill on Protection of Whistleblowers.
The Bill on the Protection of Whistleblowers is one of the first efforts by the administration and was emphasized by President Ibrahim Mohamed Solih at his Presidential address upon assuming office.
The Parliament approved the bill on Tuesday, October 08, 2019, at the 50th sitting of the third session of the People's Majlis.
Upon ratification, the Act has now been published in the Government Gazette.