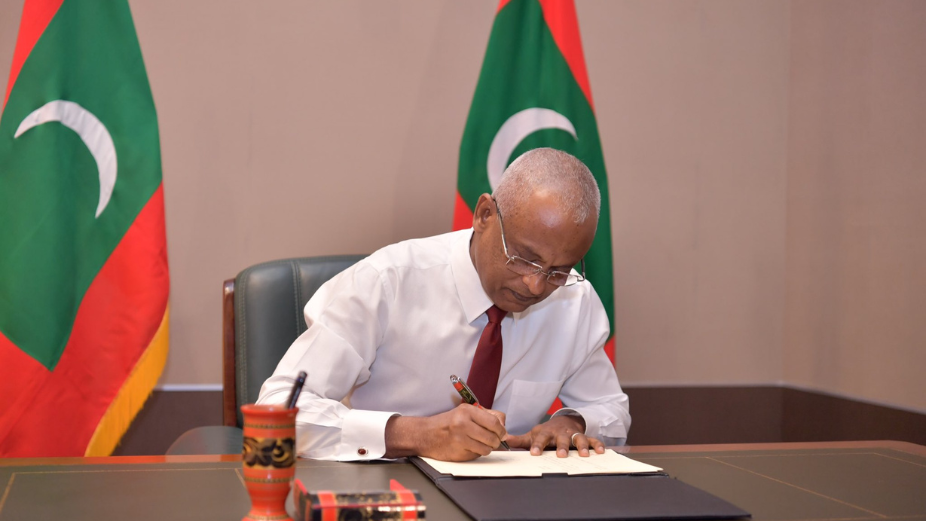 President Ibrahim Mohamed Solih ratified on Sunday the first amendment bill to the Utility Regulatory Authority Act (26/2020).
Parliament passed the amendment bill on Monday, October 17, 2022, at the 24th sitting of its third session this year.
The amendment addends a new section under section 34 of the Act, mandating the Utility Regulatory Authority (URA) to formulate guidelines that govern billing for general utility services upon consultation with utility providers. According to the amendment bill, URA shall, in the guidelines, specify the procedures for calculating late fines, circumstances for service discontinuation, and procedures to be followed in such cases.
Upon ratification, the bill was published in the Government Gazette.