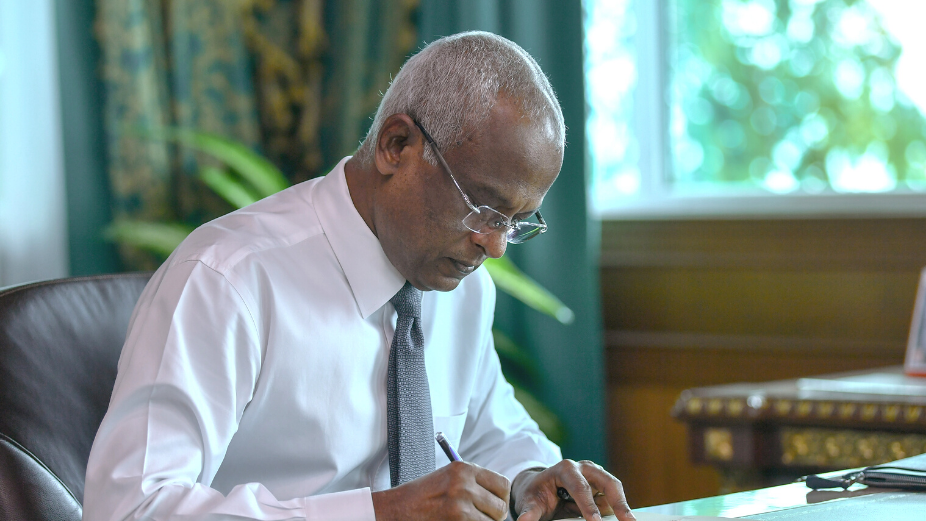 President Ibrahim Mohamed Solih has yesterday ratified the Maldives Police Service Act as stipulated under Article 92 of the Maldives Constitution. The bill was passed by Parliament on 6 December 2020, at the 27th sitting of its third session this year.
The Act establishes the fundamental principles, guidelines, roles and other aspects concerning police officers, aiming to streamline policing in the country by ensuring adherence to the constitution. Police officers are mandated to ensure the safety of all members of the public, without any discrimination or influence, and in line with human rights best practises.
The Act also promotes professional standards within the police force and paves the way for the establishment of community-based policing services under a decentralised system of governance.
Upon ratification of the Act, the institution established as "Maldives Police Service" under the Police Act, will be renamed as "Dhivehi Fuluhunge Khidhumaiy"; however, the institution will still be addressed as "Maldives Police Service" in English. Following ratification, the Maldives Police Service Act has now been published in the Government Gazette.