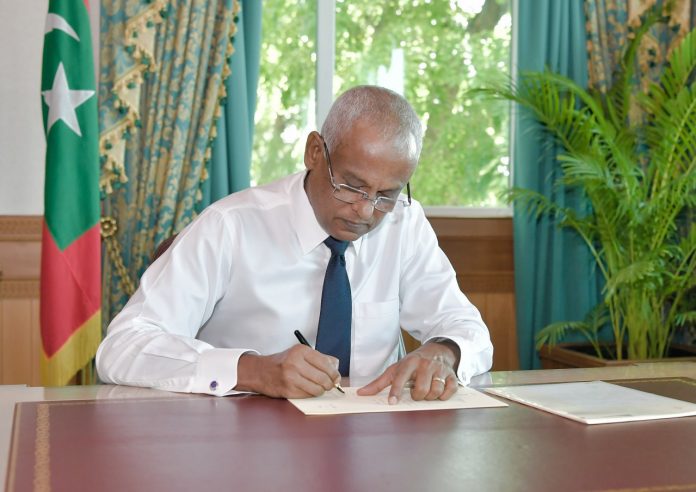 President Ibrahim Mohamed Solih has today ratified the second amendment to the Criminal Procedure Act (Act no. 12/2016), which was passed during the 12th sitting of this year's second session of the People's Majlis.
With the new amendment, judges are provided the discretion to hold court through audio and video conferencing means, if special circumstances warrant. In determining whether special circumstances exist, judges may refer to such factors as the country being under a state of emergency; if the country has suffered a crisis which makes traveling to court unsafe; if parties cannot bear the costs of traveling to court, are unable to travel in inclement weather, or do not have access to adequate transport-arrangements, especially in light of the Maldives' dispersed geography; if there are unforeseen challenges in conducting regular trials within a respective jurisdiction; and if delays would hinder access to justice.
Despite judges' discretion to determine if it is appropriate to hold trials through audio or video conferencing means, they may proceed with such arrangements only if the defendant does not object.
The amendment also stipulates that recordings of court sessions held via audio and video conferencing methods must be stored and archived for 25 years after the trials' conclusion. In addition, a chapter on the enactment of special procedures during State of Emergencies and crises has been added prior to the 30th chapter of the aforementioned Act.
Upon ratification, the Amendment has now been published in the ‎Government Gazette.‎