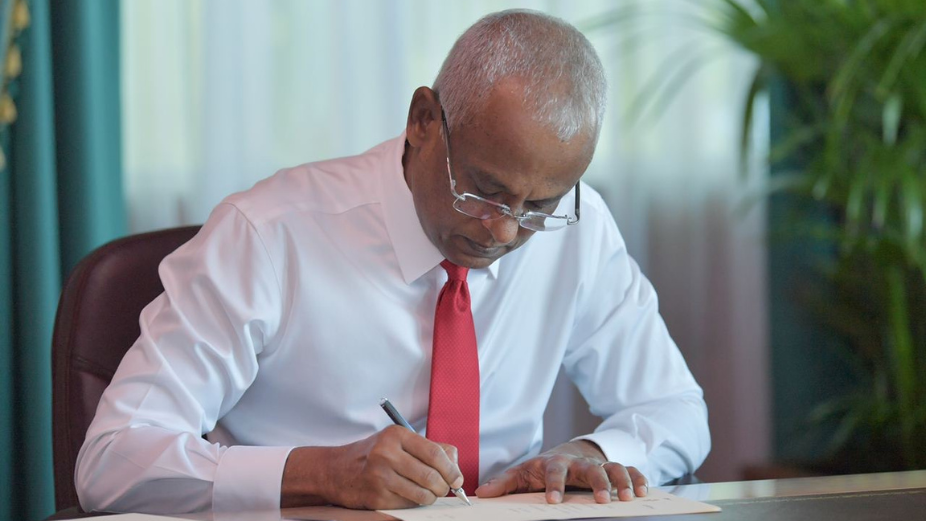 President Ibrahim Mohamed Solih ratified on Thursday the third amendment bill to the Judicial Services Commission Act (Act No. 10/2008). Parliament passed the bill on Monday, October 17, 2022, at the 24th sitting of its third session this year.
The bill mandates the JSC's registration committee to notify the commission of its decision on proceeding with or rejecting a complaint within 14-days from the complaint date, excluding public holidays.
The bill also grants recipients of complaints seven days, excluding public holidays, to submit their defence and any recommendations to the investigation committee—the seven-day period commences upon receipt of the investigation report. The JSC is also mandated to hold a hearing within seven days (excluding public holidays) upon receipt of the defence.
The bill also mandates the investigation committee to send its reports to the commission, which the commission will share with the complaint recipient. The bill also states that the recipient of complaints must be accorded the due opportunity to respond to the investigation report before a ruling is issued.
Upon ratification, the law was published in the Government Gazette and is now in effect.