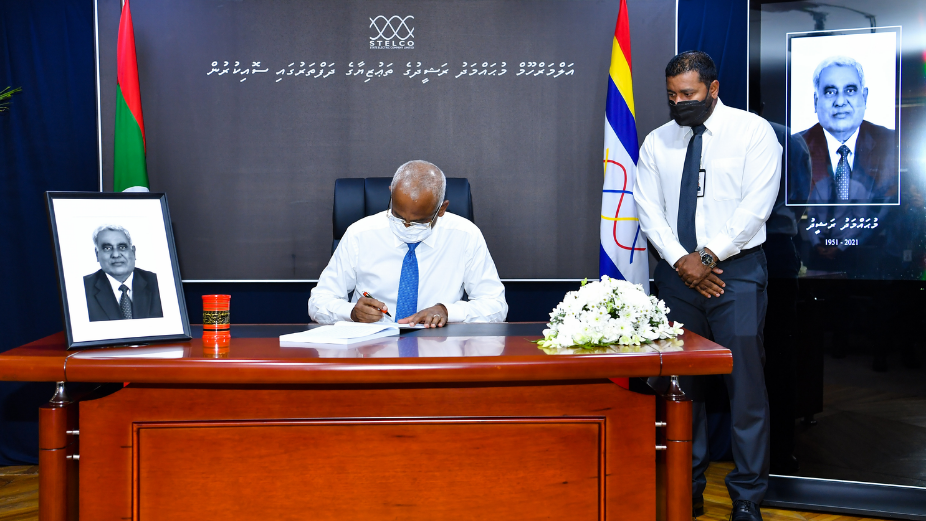 President Ibrahim Mohamed Solih on Tuesday morning signed a book of condolences opened in memory of the late Mohamed Rasheed, the former chairman of State Electric Company Ltd. (STELCO).
In his message in the condolences book opened by STELCO, President Solih memorialised the life of the late Mohamed Rasheed for his dedicated and extensive services in developing the country's energy sector and underscored his contributions to modernising power services in Malé.
President Solih described the late Mohamed Rasheed as a sincere and committed individual and an icon in the engineering sector who had left a legacy of honest and admirable services for generations to honour. The President concluded his message by praying for eternal salvation for the late Mohamed Rasheed's soul in paradise and for strength and resolve for the bereaved family.
The late Mohamed Rasheed worked for STELCO for over 50 years, beginning as an engineer and eventually rising to the position of chairman of the company's board.