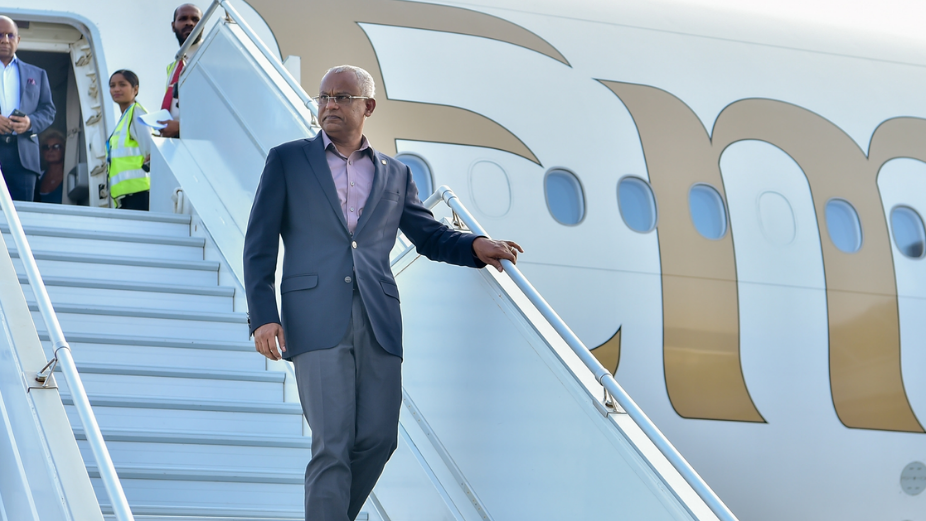 President Ibrahim Mohamed Solih has departed on an unofficial visit to Dubai, United Arab Emirates (UAE).
According to the President's Office, President Solih left for Dubai on Tuesday morning.
President Solih's trip to Dubai comes four days after he returned from an unofficial visit to Sri Lanka during the Eid al-Adha holidays.
He is scheduled to conclude his trip to Dubai and return to the Maldives on Saturday, 31st July 2021.
President Solih recently travelled to Dubai to attend the funeral for his younger brother Ahmed Mohamed Solih, who passed away from a heart attack last June.