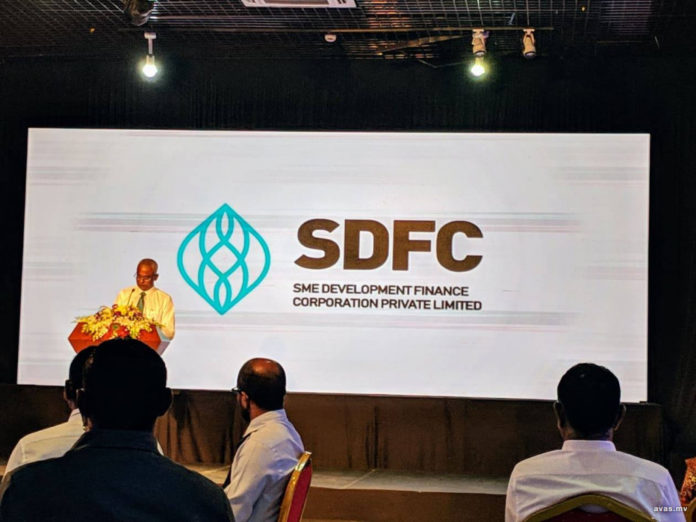 The first ever Bank which provides loan assistance to small and middle Enterprises, namely SME Bank has been inaugurated by President Solih on the 18th of March 2019. The Bank was inaugurated during a ceremony held in National Art Gallery.
Managing Director of SME Bank, Mr. Ahmed Zeenaadh explained that the company services were started with a capital of 150 million rufiyaa which is the minimum requirement in Maldives to begin operation of a Bank. He added that SME Bank will begin with 4 products and that information regarding the 4 products will be revealed on 18th March itself.
The Bank will issue loans upon the receival of proposals for the sole purpose of applying for a loan as per the government. Additionally, the bank is specialized for small and middle enterprises and another Bank. On average, 6% interest will be charge from the loans issued by the Bank which will be operated in the 3rd floor of Henveiru Sakeena Manzil near the National Art Gallery.