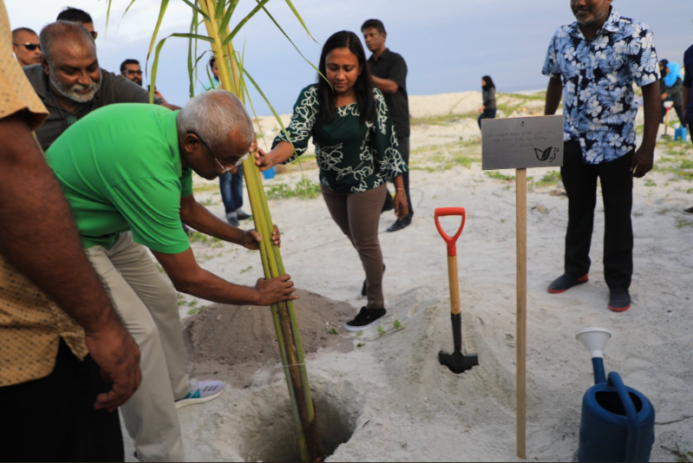 President Solih has inaugurated the nationwide tree plantation programme "Rah Fehi" as part of his 100-day goals.
The resolution behind this programme is to preserve the delicate ecosystem of Maldives and to raise cognizance on the role of flora in minimizing the adversities of climatic change. Furthermore, this agenda hopes to create awareness and responsibility towards tree plantation and preservation of the foliage. Additionally, this programme aims to identify and protect the endangered trees and to identify the newly emerging flora within our nation.
The Environment Ministry plans to plant more than 4000 trees in bare land areas and roads. In this regard, 250 plants were planted on the 15th of December itself. During the inauguration, the president highlighted that this is a vital programme to this nation and advised everyone to plant and do their part.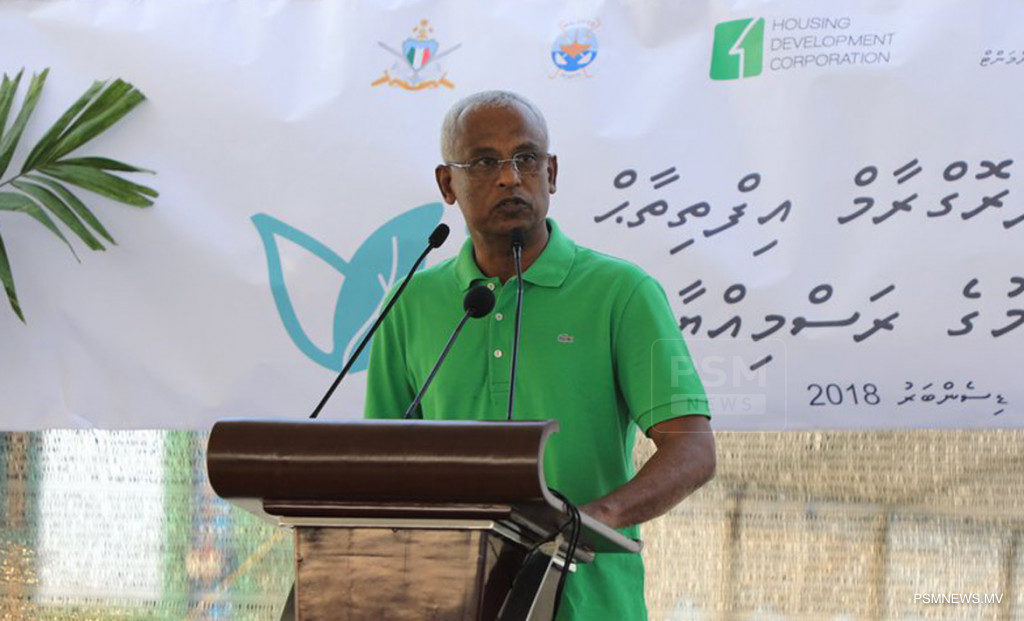 Addressing the ceremony President Solih reiterated that the government will not sacrifice fragile ecosystem in the name of development and the development policy of the administration will be premeditated in such a way that it goes hand-in-hand with safeguarding the environment.
Highlighting the need for proper implementation of environmental laws, the president stated the Environmental Protection Agency (EPA) will be further strengthened to function independently. President said as the first step towards achieving the goal, the role of preparing environmental impact assessments will be taken from the mandate of the Ministry of Tourism and transferred to the Ministry of Environment.