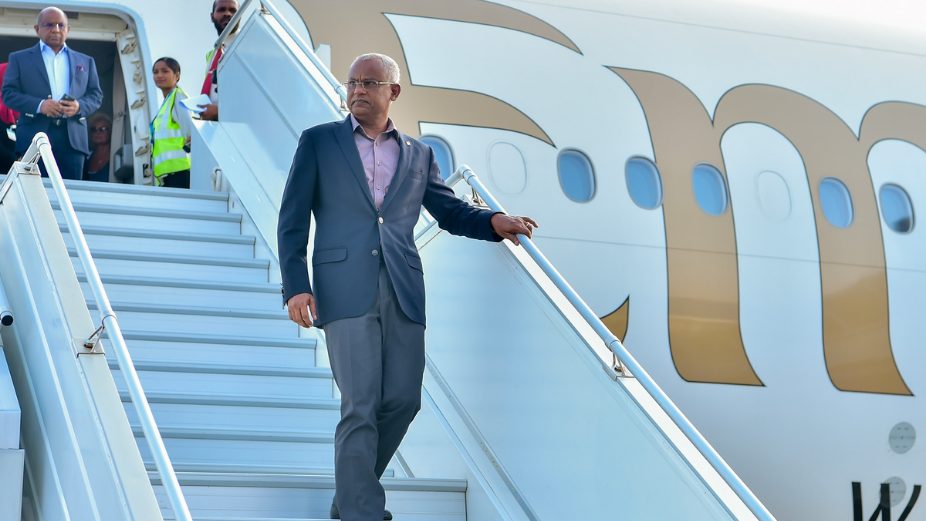 President Ibrahim Mohamed Solih is set to travel to the United Arab Emirates (UAE) to convey his condolences and sympathies in person to the family of His Highness Sheikh Khalifa bin Zayed Al Nahyan, the late President of the UAE, Emir of Abu Dhabi, and Supreme Commander of the UAE Armed Forces.
The late Sheikh Khalifa passed away on Friday afternoon at 73. The Maldives is observing a three-day mourning with the national flag flown at half-mast from May 14-16, 2022.
President Solih on Saturday signed the book of condolences opened in JEN Maldives Malé in his memory. The President described His Highness Sheikh Khalifa as a great statesman and a visionary leader whose service and dedication to the UAE and its people would forever be remembered.