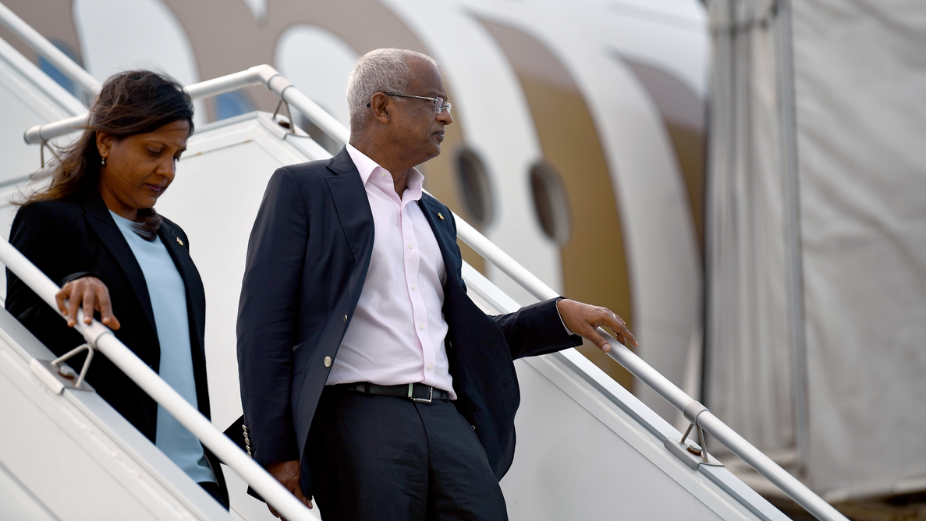 President Ibrahim Mohamed Solih is scheduled to make official visits to Qatar and Bangladesh next week.
According to a tweet by President's Office Spokesperson Mabrook Azeez, President Solih will be traveling to Qatar on Sunday, 14th March, to mark the reinstatement of diplomatic ties between Maldives and Qatar.
Maldives severed diplomatic relations with Qatar in 2017 during President Abdulla Yameen Abdul Gayoom's administration, after Saudi Arabia had launched its embargo against Qatar. The decision to reinstate full diplomatic relations with Qatar was announced on 6th January this year, after the gulf nations lifted their embargo against Qatar, bringing to an end a deeply divisive diplomatic crisis in the region.
The President's Office reports that after President Solih concludes his visit to Qatar, he will be traveling to Bangladesh on Wednesday, 17th March. This is to commemorate the birth centenary of Sheikh Mujibur Rahman, who served as Bangladesh's first president and is referred to in the country as the "Father of the Nation".