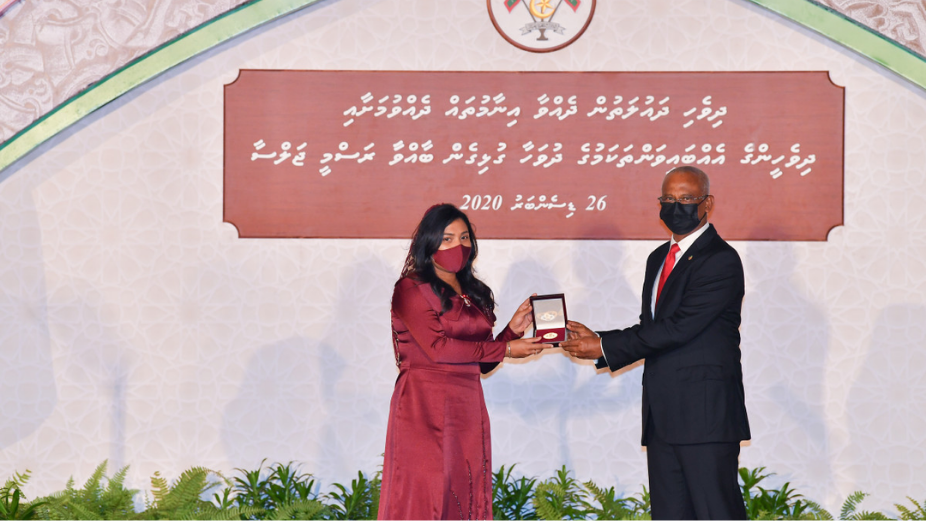 President Ibrahim Mohamed Solih is scheduled to address the nation tonight at a special ceremony held to mark National Unity Day. At the function held at 8:30 p.m. at the Republic Square, the President would also confer the National Award for Public Service.
The National Award for Public Service is the most prestigious award conferred by the President on individuals who have served the nation for over 35 years and are observed as diligent and steadfast workers who have contributed towards the development of their respective fields.
Due to the large number of recipients of the National Award for Public Service this year, the government decided to confer the award on two occasions; 117 honourees received the awards on Republic Day, and the remaining 106 recipients are to be honoured with the award at the function scheduled for tonight.
A minute of silence would be observed at the function in remembrance of the lives lost during the December 26, 2004, Indian Ocean tsunami disaster. The ceremony would also feature a special video report on the occasion and on the exemplary services of the late Umar Zahir, Order of the Distinguished Rule of Izzuddin honouree, who passed away on December 20, 2021.