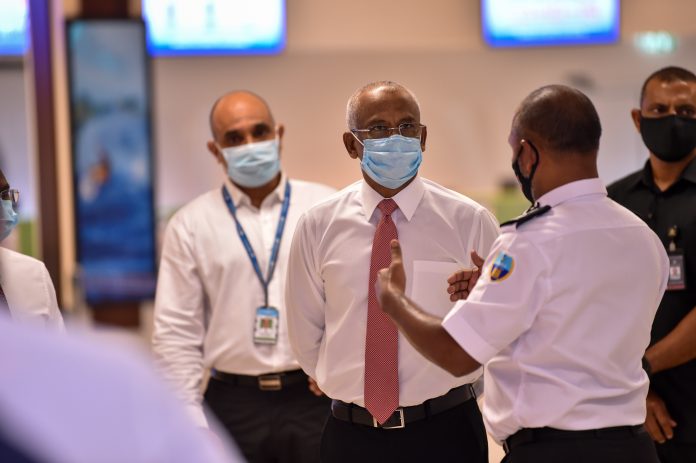 President Ibrahim Mohamed Solih, accompanied by relevant cabinet ministers and institutional representatives, visited Velana International Airport this evening to check ongoing preparations to safely reopen the Maldives' borders tomorrow, July 15th.
After consulting with his cabinet, health authorities, and tourism stakeholders, July 15th was deemed an appropriate date to allow tourists back into the country under a new normal. This will be done with strict precautions, and health and safety protocols in place, to protect tourists and residents from Covid-19.
Accordingly, the Government has prepared comprehensive safety measures to be enforced at ports and guest facilities to protect visitors and residents from the coronavirus. Airport management briefed the President on the measures in place to screen passengers for Covid-19 symptoms, as well as on their testing capacity, and protocols in place to ensure social distancing and good hygiene.
After four months of our borders remaining closed, we look forward to once again welcoming back tourists.