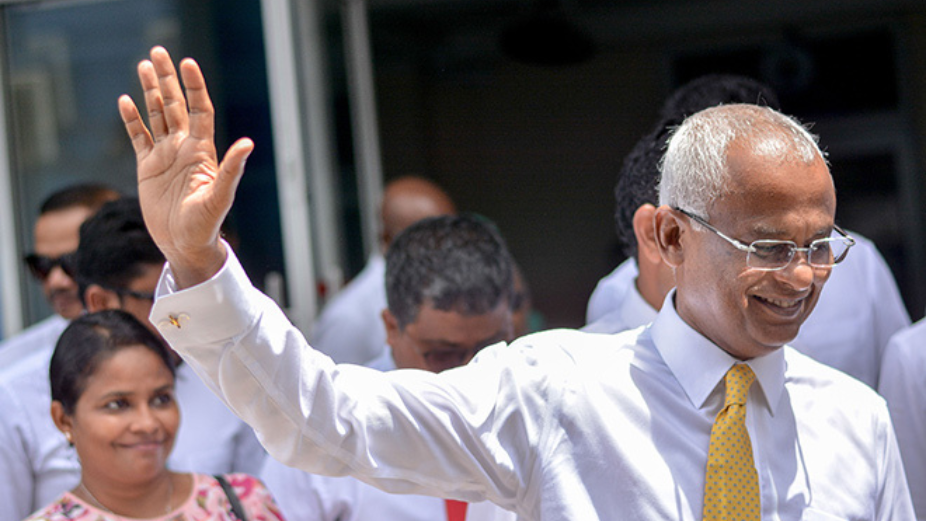 The latest opinion poll conducted by Baani Centre for International Policy reveals that the 2023 presidential election continues to be highly unpredictable, as a significant percentage of voters remain undecided about their preferred candidate. The May poll results closely mirror those of April.
The telephone-based survey, conducted on a random sample representative of Maldivian voters, asked participants who they would vote for if a presidential election were to be held tomorrow. The findings highlight that 45% of respondents are unsure of their preferred candidate. This suggests that the upcoming September election remains wide open, with no candidate enjoying a decisive advantage.
President Ibrahim Mohamed Solih can find some comfort in the fact that his popularity has shown a slight increase of 2% compared to the April poll. However, it should be noted that this increase falls within the margin of error of 5%, so it cannot be definitively stated that his numbers have improved.
Former presidents Abdulla Yameen and Mohamed Nasheed maintained their respective support levels at 13% and 4% from the April poll. Yameen is currently serving a jail sentence and as such, is disqualified from running. Nasheed has not announced his candidacy, and the polling data was collected prior to the announcement to form a new political party by his MPs and supporters.
Jumhooree Party leader Gasim Ibrahim experienced a slight decline in his polling numbers, dropping from 3% in April to 2% in May, although this decrease falls within the poll's margin of error.
The significant proportion of undecided voters likely stems from the uncertainty surrounding the final list of candidates for the election. As the campaign progresses and the candidate field becomes clearer, it is anticipated that some of the currently undecided voters will express their preference for a particular candidate.
Baani Centre for International Policy will continue to conduct monthly polls in the lead-up to the presidential election in September. These polls aim to track the changing dynamics and voter preferences over time.
The full May report will be available for public access on Baani Centre's website at https://baanicentre.org/research/.