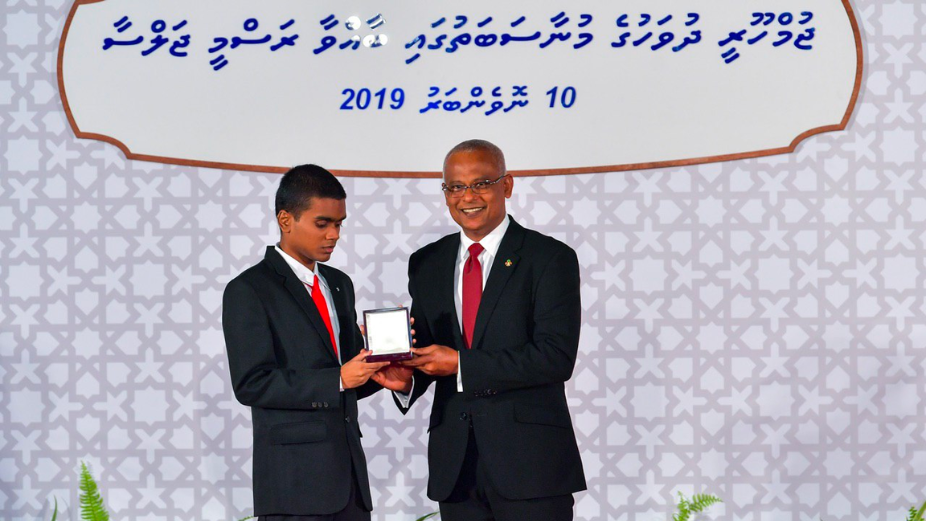 President Ibrahim Mohamed Solih will present the President's Award for Special Achievement at the official function held Thursday, November 10, 2022, at 8:30 p.m. to mark Republic Day.
This year's recipients of awards include 13 individuals who memorised the Holy Quran entirely while attaining the highest grade, nine individuals who achieved exceptional distinction in completing studies at MQA rank 10, and 41 individuals who graduated in the highest rank.
Recipients of awards this year also include an individual recognised for skill and innovation and an organisation for its contributions to human resources development in the field of tourism.
The Special Awards Committee selected the recipients of the awards. The President will also address the nation at the Republic Day function.