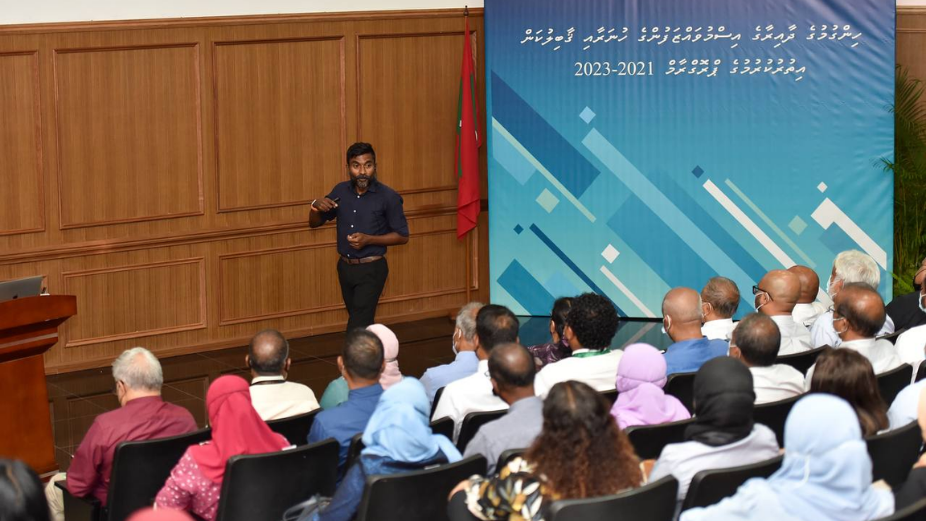 The Public Service Training Unit of the President's Office and the Civil Service Training Institute (CSTI) on Wednesday completed the first session of the "Executive Enhancement and Enrichment Programme (EEEP) 2021-2023." The session was held at the Central Auditorium of the Maldives National University (MNU).
It was themed around "Strategic Thinking—Setting New Targets and Goals," where information was shared on cultivating thought processes to achieve one's targets and goals. The session was facilitated by Mohamed Misthoh, Corporate Trainer and Business Consultant at the consultancy firm, Mindfields Inc. Over 200 executive-level officials from government offices and institutions attended the session.
The EEEP was officially launched on December 27, 2021, by President Ibrahim Mohamed Solih to improve the skills and capabilities of political and executive-level staff in public offices. Local and international experts in the field would facilitate the two-year training programme.