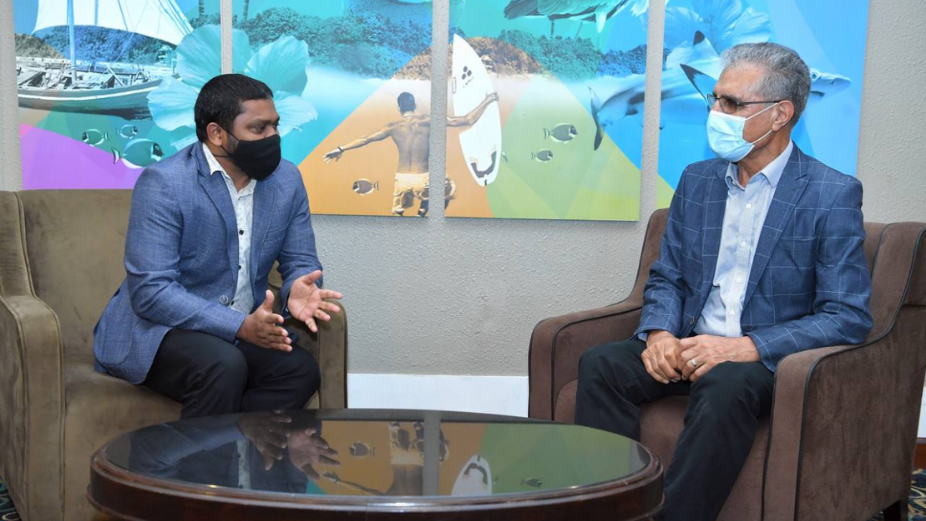 Mr Abbas Faiz, the Special Envoy to the Government of Maldives to monitor the investigation, prosecution and trial of the terrorist attack against Speaker of Parliament and former President Mohamed Nasheed arrived in the Maldives on Friday morning. Upon arrival to Velana International Airport Mr Faiz was received by the Chief of Staff at the President's Office, Uz. Ali Zahir.
The Special Envoy is mandated to ensure that all stages of the investigation, prosecution and trial of the alleged perpetrators, and any related and necessary inquiries, comply with international best practices and national laws to ensure public confidence in the integrity of these processes. Mr Faiz's oversight of the ongoing investigation will be conducted within the parameters set by the Prosecutor General.
President Ibrahim Mohamed Solih appointed Mr Abbas Faiz for this post on May 19, 2021.