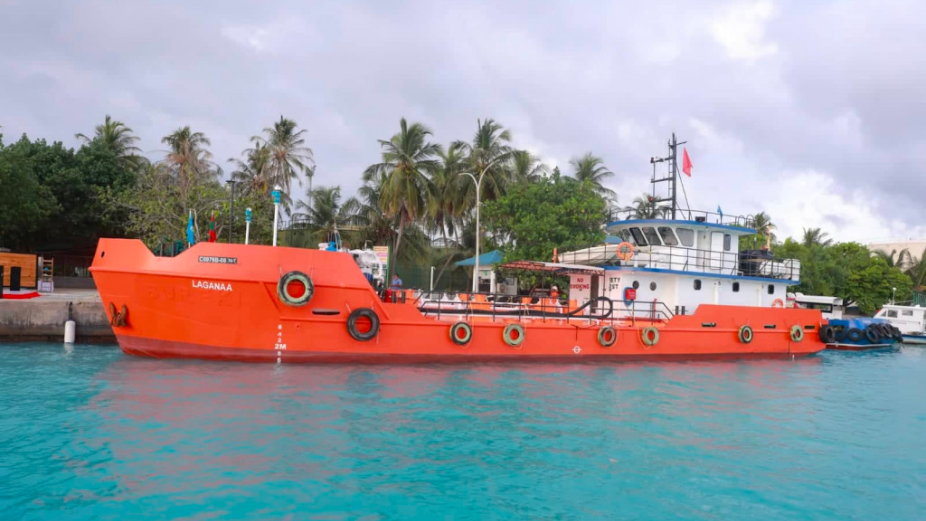 STO's new dedicated barge, Laganaa, has resulted in a drop in the price of Jet fuel supplied to Maafaru International Airport.
The development of Maafaru as an international airport with fuel storage and refuelling service by Island Aviation Services Limited (IASL) has attracted a significant number of private jets to the area. Jet fuel has specific handling and transportation requirements, with a need for special equipment and vehicles to ensure its safe transportation.
In August 2021, IASL contracted STO to supply Jet fuel to Maafaru International Airport. Since then, STO has been working on supply-side infrastructure and IASL on fuel receipt infrastructure. STO launched the Maldives' first dedicated barge for supplying Jet A-1 fuel to refuelling stations nationwide on April 30th. Laganaa has a capacity of 200cbm and is equipped with advanced measuring instruments and commissioned with industry-standard aviation filters, adhering to relevant quality assurance codes.
The contract between IASL and STO, along with the investment in the new barge, has enabled STO to supply Jet fuel to Maafaru at a lower rate compared to prices at other regional airports. The cost of Jet supplied for IASL at Maafaru will be approximately half of that at other airports, subject to global fuel prices.