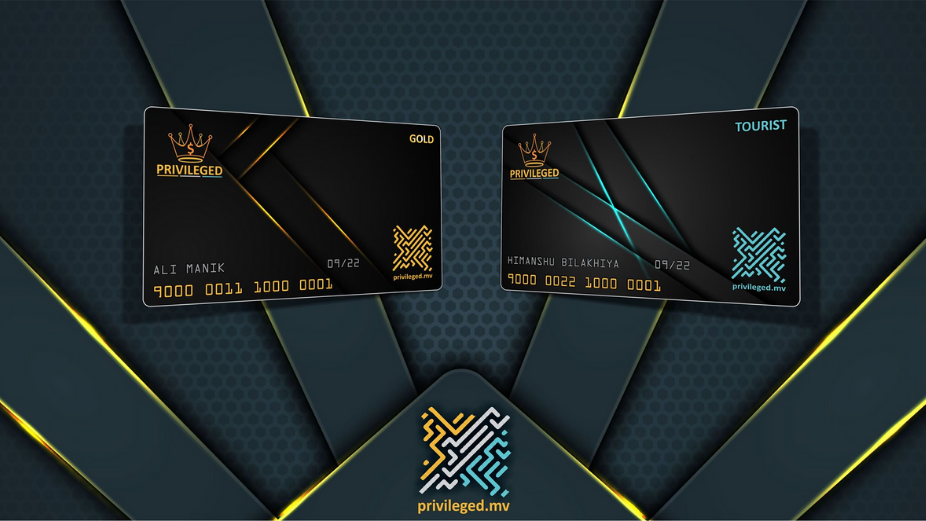 The largest loyalty program in the Maldives, Privileged Maldives has launched its services with more than 50 popular business outlets, giving remarkable recognition to the businesses and the local talents of Maldives on 10th of November 2020, at 20:20hrs.
This Platform offers discounts of 5% to 50% on the outlets listed as Privileged Partners. According to Privileged Maldives, this platform has been designed and conceptualized in such a way that the members receive multiple benefits from their membership cards and Privileged Partners will receive Sales and Exposure.
"Upon launching this platform on 10th October we released our 1st edition of Gold Privileged cards for free, on first come first serve basis. Due to amazing response and support from both side's members as well as Privileged Partners, we have launched our 2nd Edition of 3000 cards on the 10th of this month. The privileged members will not only get Discounts on using the cards but will also get redeemable points which will be further used by privileged members for online Shopping purposes," claims Privileged Maldives.
Various categories such as cafes, fast food, salon and spa, gyms and fitness along with fashion and tourist facilities are some of categories listed on the platform of Privileged.mv. Under these categories, popular local businesses and outlets are listed for the cardholders to claim benefits in the form of discounts and redeemable points.
According to Privileged Maldives, this platform will give its partners an opportunity to have a local and international presence through the local, and tourist cards. Privileged Maldives will also market its partners among the cardholders upon registering as a privileged partner. Additionally, Privileged Maldives will also send a monthly newsletter with tops offers to its Privileged members.
"This platform will strengthen the presence of local businesses in local as well as international market and will also give encouragement to upcoming local home-based businesses. We are open for Privileged Partners and will promote local businesses internationally."
Apart from this, Privileged Maldives also strives to recognize the local talents in the Maldives and works to promote and bring the talents onto one platform. Hence, Privileged Maldives has introduced a special section named "ProTalents" in its website to showcase details of recognized talents such as musicians, photographers, freestylers, TikTok influencers, TV personalities, and so on. According to Privileged Maldives, the company ensures to promote these talents and will be revealing its huge plans for the recognized talents of the Maldives in the coming future.
Privileged Maldives also announces that these influencers can be contacted for the promotional purposes of the privileged business partners listed in the profile and highlights that they aim to make these processes possible through the Privileged Platform itself.