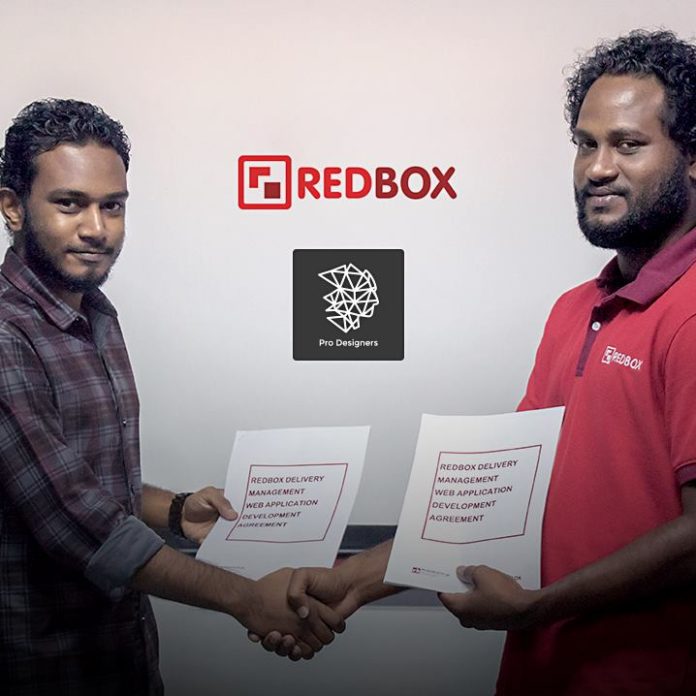 On the 21st of June 2018, one of the largest courier service companies in the Maldives Red Box has signed an agreement with local design studio Pro Designers to develop their website.
Pro Designers will develop a website that includes different essential features to help expand Red Box's services locally and internationally. The design studio will incorporate components into the website, that allows customers to request for a package being delivered to their preferred destination. An efficient tracking system for users and agents will be built, with better UI and UX. Red Box will have an enhanced management system that will facilitate both the application for Red Box and the process in managing packages. Pro Designers will develop a system that covers the entire process of deliveries; from customers requesting for a package, shipping, delivery to the handling of packages by agents till the final delivery point.
The Maldives-based courier service company Red Box is one of the largest of it's kind in the country. Red Box provides a variety of couriering services; from parcel, mail and cargo delivery to e-commerce parcel delivery where online retailers will be able to send their packages to customers at an affordable rate. Red Box has a client base of prominent companies such as DHL, Ooredoo and Link Serve.
The multidisciplinary creative studio, Pro Designers was formed in the year 2011. They are well known for their graphic designing, website development, 3D and augmented reality (AR) works for local and international clients. Pro Designers has a portfolio of successful projects such as 'Mars Exploration' a complete 3D render of a museum in Denmark, website development for Denmark's fine jewelry brand Line and Jo, their renown educational application 'Teaching Tube' for Islanders Education and 'Hologo' the first ever Maldivian augmented reality application developed for students and teachers.