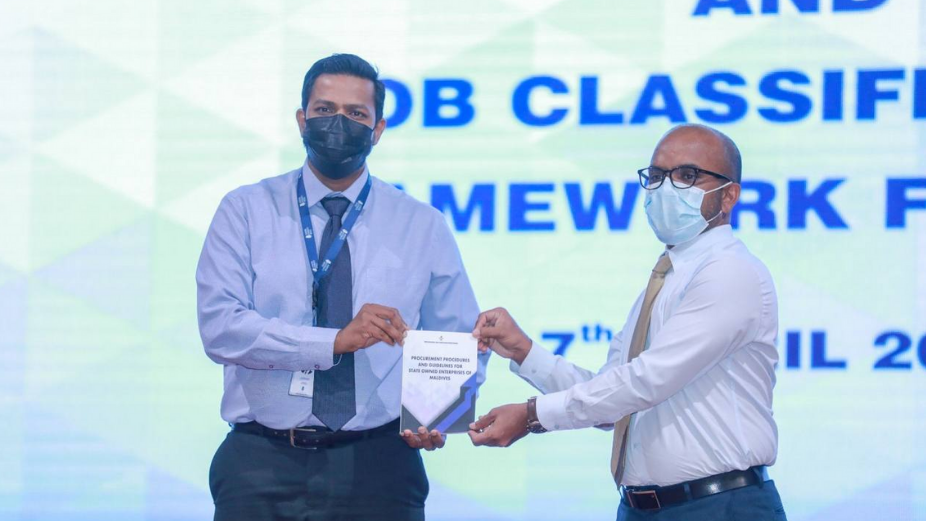 Auditor General of Maldives, Hassan Ziyath has inaugurated the Procurement Guidelines for SOEs and Job Classification Frame Work yesterday.
The inauguration ceremony on Wednesday was attended by the Finance Minister of Maldives, Ibrahim Ameer.
Speaking at the ceremony, Minister Ameer stated that state-owned enterprises (SOEs) are key in running the country, and that the majority of public services are provided through such enterprises. Noting that there are over 30 SOEs, Minister Ameer added that each of these enterprises is linked with the direct needs of Maldivian citizens.
According to the Minister, SOEs currently use their own procurement policies which can result in significant discrepancies and potentially lead to corruption.
Regarding the job classification framework, Minister Ameer stated that once the enterprises begin implementing the criteria for recruitment and promotion of employees based on this framework, enterprises will treat employees with greater fairness.