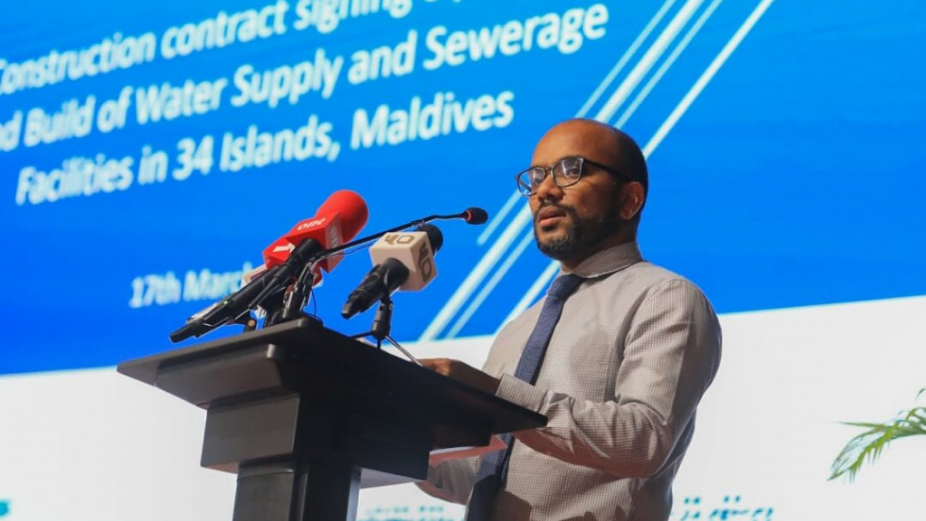 During the contract signing ceremony for the water and sewerage systems project in 34 islands held yesterday, Finance Minister Ibrahim Ameer stated that projects worth MVR 12 billion have been executed so far in the Maldives.
The Minister stated that as a result of the Covid-19 pandemic, income of the country has decreased while medical expenses and other Covid-related expenses have increased. However, even with these challenges, last year was very progressive in terms of the development in the country, he noted.
Minister Ameer further added that this was a significant step up compared to the projects that took place over five years ago, and added that this was a feat that many previous governments failed to achieve. It shows just how much the government prioritizes the basic needs of Maldivian citizens, he stated while affirming that development projects are executed regardless of the size or population of the island.
With this, there are 25 islands of which the water and sewerage systems have not yet been awarded, out of which, bids for 14 islands were announced on Wednesday. Bids for the remaining islands are to be announced sometime during the upcoming week.