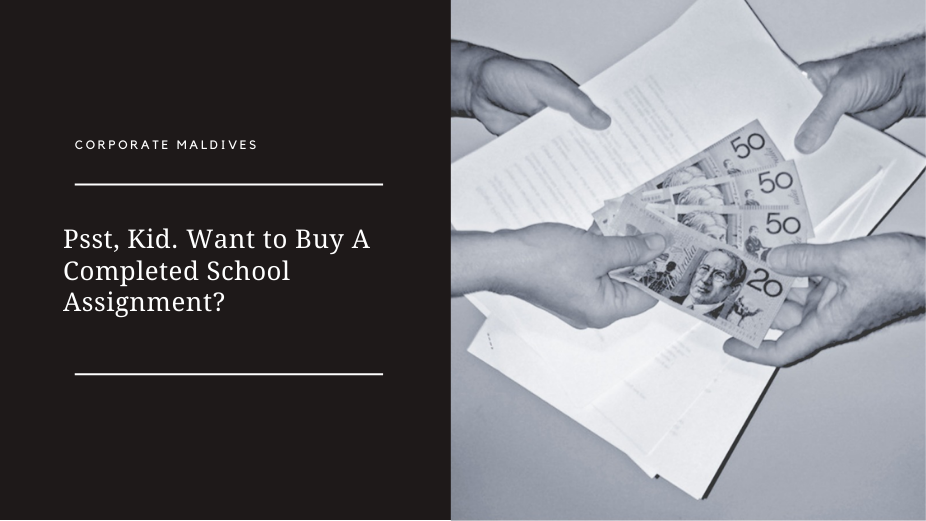 Recently, the issue regarding students paying to complete their assignments came into highlights. These services are provided by an agency in return for a payment. Unknowingly or knowingly, "buying assignments' threatens the quality and value of education. However, is it entirely the student's fault?
Buying assignments are now easier than ever- and it's done in open! Many firms have established online business and are actually earning an income by persuading students that they can complete their assignments on time and saying that it's completely safe. There are many reasons why students opt to make someone else do their assignments. For some, they just might be lazy.
"For me, it was just that the work was piling up," a college freshman explains. "As soon as I finish some big assignment, I get assigned more things, more homework for math, more homework for English. Some papers have to be six or 10 pages long. … And even though I do my best to manage, the deadlines come closer and closer, and it's just … the pressure."
The pressure on students has increased during the pandemic as many find it hard to deal with online classes. "We are already stressed in the pandemic and some of us really need mental health support. During a time like this, the college is giving us deadlines over deadlines. And some of them don't even teach us properly!" says a student studying a degree in Psychology.
"This form of cheating is unacceptable and every university should have strong policies and sanctions in place to detect and deal with it", said Jo Johnson, Minister of State for Universities, Science, Research and Innovation.
Although the student is wrong for hiring someone else to do their assessments, in certain situations, it is also the fault of the education system in the country and the people providing the service.