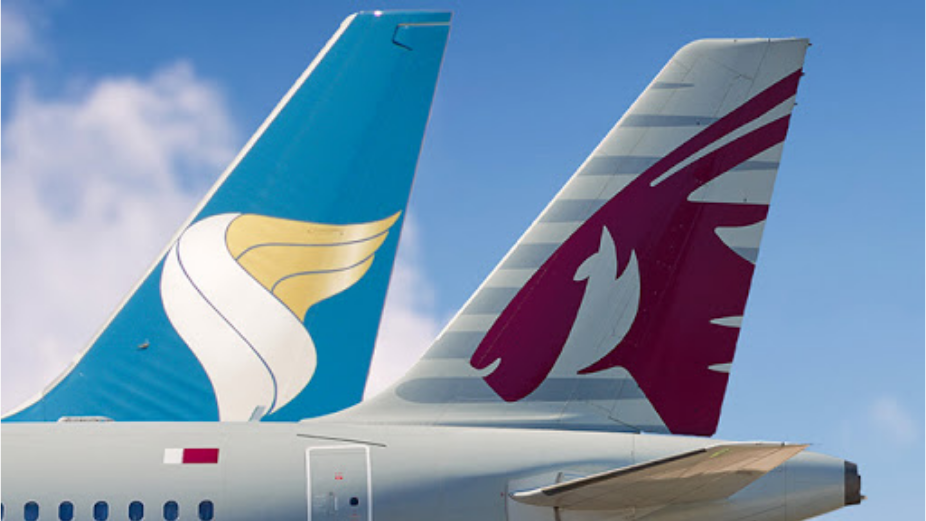 Qatar Airways and Oman Air have taken the next step in further strengthening strategic cooperation, expanding their codeshare partnership to cover more than 80 destinations on Qatar Airways' network. The expansion of the agreement will provide more convenient and seamless travel options for both airlines' passengers. This expansion follows shortly after the two airlines announced an agreement to significantly strengthen strategic cooperation between the two airlines in December 2020.
Qatar Airways Group Chief Executive, His Excellency Mr. Akbar Al Baker, said: "We are delighted to further expand our partnership with Oman Air, so recently after announcing our plans in December 2020 to further strengthen strategic cooperation between our two leading Gulf airlines. Despite the challenges of the pandemic, we have remained committed to forging and expanding our global network of partners to provide more seamless and flexible travel options for our millions of passengers. Having first established commercial cooperation with Oman Air over 20 years ago, we look forward to continuing to build upon our strong and historic partnership and offering our customers in Oman and across the globe even more benefits."
Oman Air Chief Executive Officer Mr. Abdulaziz Al Raisi, said: "Oman Air's expanding partnership with Qatar Airways underscores the commitment of both airlines to provide their guests with more flights, more choice of destinations, and greater flexibility throughout their travels with us. For Oman Air and many airlines around the world, the key to post-pandemic recovery lies in strategic collaborations with industry partners and in identifying innovative route expansion opportunities as we navigate a constantly changing environment. Our longstanding cooperation with Qatar Airways—an airline that shares our commitment to product and service excellence—reflects a highly valued relationship and we look forward to growing our networks together."
This most recent expansion of the strategic partnership will enable Oman Air passengers to enjoy seamless connections via the Best Airport in the Middle East to and from 16 new routes* – Adana, Ankara, Antalya, Bodrum, Istanbul Sabiha and Izmir in Turkey; Berlin and Munich, Germany; Mykonos, Greece; St. Petersburg, Russia; Zurich, Switzerland; Atlanta and Seattle in USA; Abuja, Nigeria; Johannesburg, South Africa; and Gassim, Saudi Arabia.
The national carrier of the State of Qatar continues to rebuild its network, which currently stands at over 130 destinations with plans to increase to more than 1,200 weekly flights to over 140 destinations by end of July 2021.
As travellers return to the skies with Qatar Airways, they can take comfort knowing that they are travelling with the only airline in the world that has, together with its state-of-the-art global hub Hamad International Airport, achieved four 5-Star Skytrax ratings – including the prestigious 5-Star Airline Rating, 5-Star Airport Rating, 5-Star COVID-19 Airline Safety Rating and 5-Star COVID-19 Airport Safety Rating. These achievements highlight Qatar Airways' commitment to providing our passengers with an industry-leading experience at every point of their journey, including the highest possible level of health and safety standards that safeguard the wellbeing of our passengers both on the ground and in the air.
A multiple award-winning airline, Qatar Airways was named 'World's Best Airline' by the 2019 World Airline Awards, managed by the international air transport rating organisation Skytrax. It was also named 'Best Airline in the Middle East', 'World's Best Business Class', and 'Best Business Class Seat', in recognition of its ground-breaking Business Class experience, Qsuite. Qsuite is available on flights to more than 40 destinations including Casablanca, Montreal, New York, Paris and Singapore.