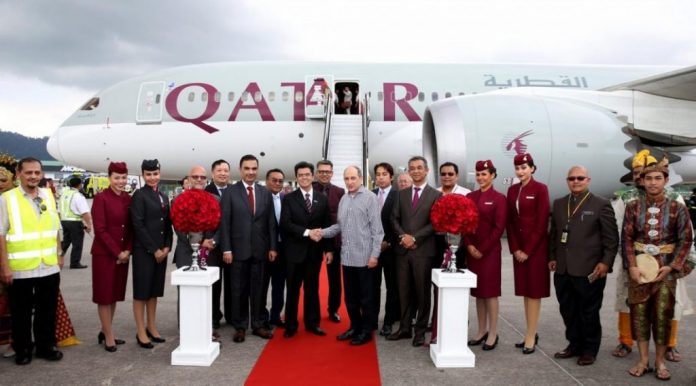 On Tuesday 15th October, the first-ever Qatar Airways flight landed in Langkawi International Airport from Doha. The airline's first flight was followed by a celebratory service to the archipelago with VIP members on board.
A Qatar Airways' Boeing 787 Dreamliner flight will operate four times a week and seats will be available to purchase in Economy or Business class.
The service landed with a plethora of dignitaries including Qatar Airways Group CEO, His Excellency Mr. Akbar Al Baker, international media and other unnamed VIPs. The party was greeted with a celebratory ceremony at Langkawi International Airport complete with a water salute.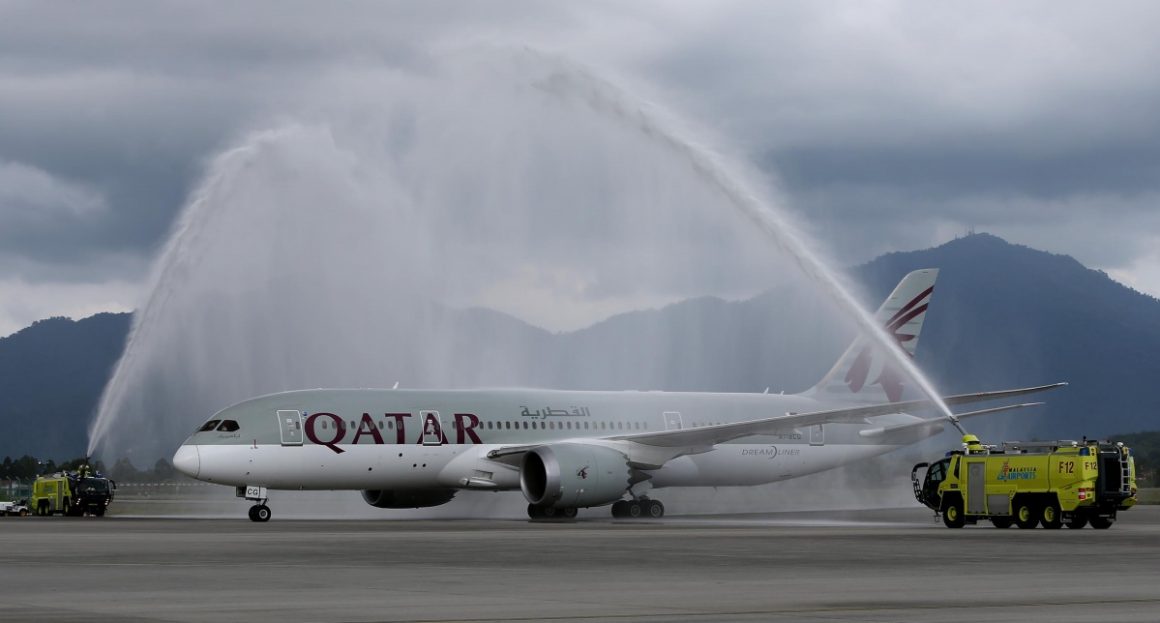 The welcoming party included a host of Langkawi's own VIPs, including the Ambassador of the State of Qatar to Malaysia, Charge d'Affaires of the Embassy of Malaysia in Qatar and Qatar Airways Senior Vice President Asia Pacific.
In a press release from Qatar Airways, CEO of the group Mr Akbar Al Baker said: "I am thrilled to have been on today's special flight to Langkawi and to be here celebrating our arrival to this stunning archipelago. Langkawi marks the eighth new destination added to Qatar Airways' rapidly expanding network in 2019. "
Mr Akbar Al Baker added that the stunning natural beauty of Langkawi was the reason behind Qatar Airways' decision to launch the new route. That and the fact that it's becoming a more popular destination in South East Asia.
The move was also greeted with equal enthusiasm on the Langkawi side. Dato' Mohd Shukrie Mohd Salleh, the Chief Operating Officer of Malaysia Airports said: "I would like to welcome Qatar Airways to Langkawi International Airport, the first middle eastern airline to fly to this beautiful island. The inclusion of a new international airline to Langkawi will definitely spur our Visit Malaysia 2020 campaign by increasing the number of tourists into Langkawi."