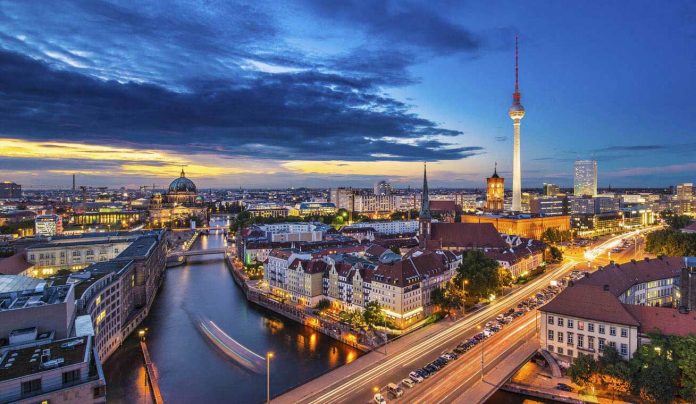 Qatar Airways has launched a campaign with all-inclusive Economy class regular fares to Berlin at USD 1,025*.
The purpose of this campaign is to promote Berlin for the upcoming holiday season and ITB Berlin 2020.
Qatar Airways is one of the few airlines that have the best connectivity to Berlin from the Maldives.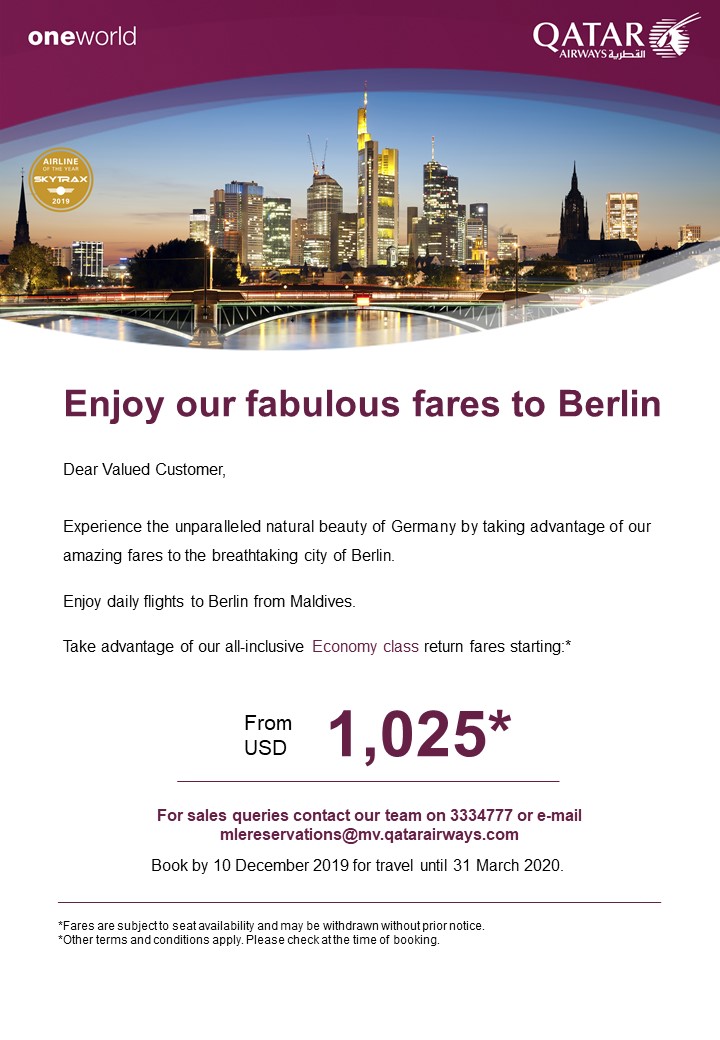 Due to the high demand for upcoming ITB, Qatar Airways urges customers to make the booking in advance.
Customers are advised to book by 10th December 2019 for travel until 31st March 2020 for this special promotion. For any sales queries, contact their team on 3334777 or e-mail them on mlereservations@mv.qatarairways.com.