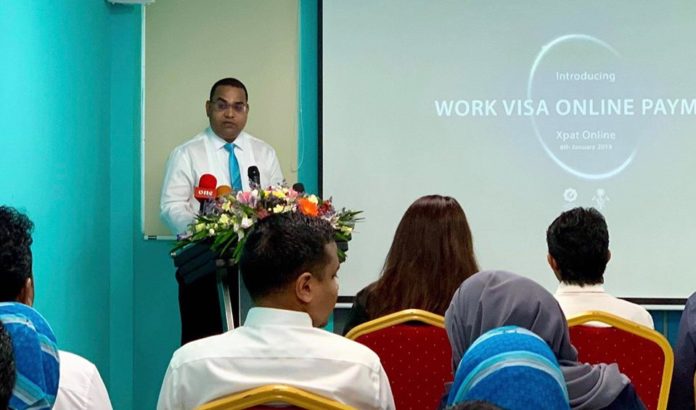 Maldives Inland Revenue Authority (MIRA) has now made work visa payments possible online. The service was inaugurated by the Minister of communication, Science and technology Mr. Maleeh Jamaal during the launching ceremony held at the Mira's Maldives Tax Academy.
On this occasion, Commissioner General of Taxation, Mr. Yazeed Mohamed announced that Mira is working on making their facilities more convenient. He further announced that Mira aims to make all of their services available through online resources in the near future. As such, you can use an online system to make your work visa payments starting from the 6th of January.
Mr. Yazeed stated that although Mira has made it accessible to pay the diverse range of tax payments online, so far it is said that a large number of people have faced difficulties in making their online work visa payments.
Mira started collecting work visa fees since 2011. Last year itself the government generated 304 million MVR as more than 131,000 citizens paid work visa. Previously, visa fees were collected by the immigration.