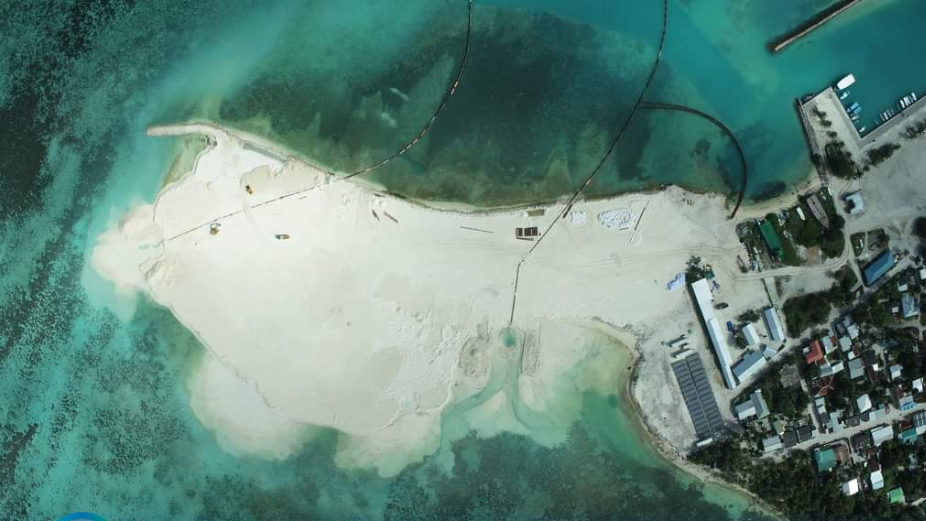 Maldives Transport and Contracting Company (MTCC) has commenced concrete works of Fire Building for R. Alifushi Land Reclamation and Airport Development Project.
According to MTCC, shuttering and bar bending works of fire pond are currently ongoing.
Scope of works involve, reclamation operations of 50.5 hectares, construction of a 2871m revetment, a 480m groyne, construction of runway, apron, taxiway, and service roads, terminal building, fire building, installation of firefighting equipment and a 655m security fence.
This project is valued at MVR 451.6 million.