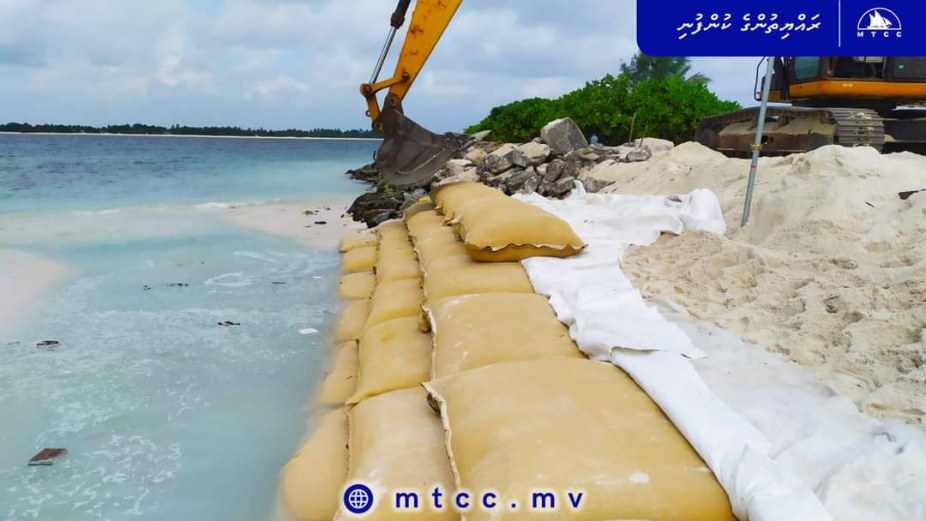 Maldives Transport and Contracting Company (MTCC) has revealed that work on the R. Fainu Shore Protection Project is well underway, with overall 63% project progress.
MTCC states that the company has commenced construction of revetment for shore protection on 1st November 2021. Scope of works for the project include, sand backfilling of 8100cbm and construction of a 250m geobag revetment.
According to MTCC, the value of the project is MVR 8.96 million.