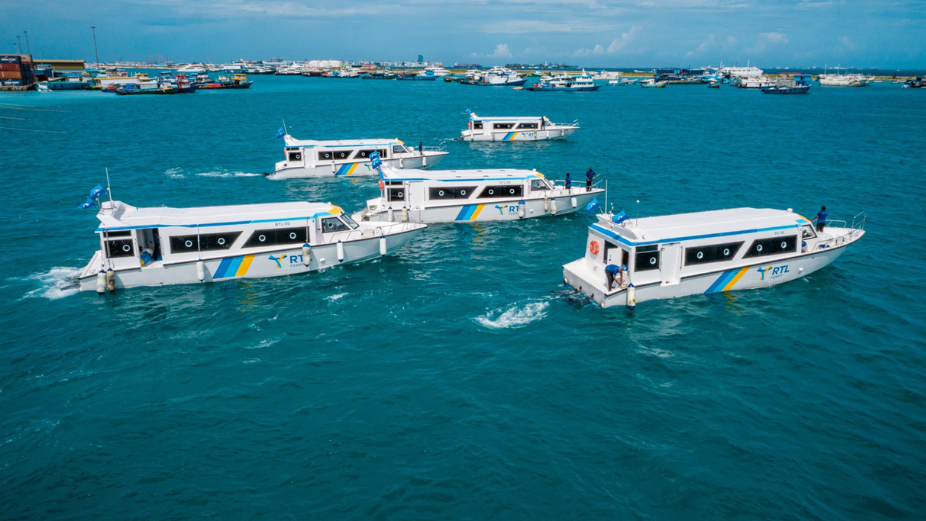 Maldives Transport and Contracting Company (MTCC) has stated that Raajje Transport Link (RTL) services will officially commence in Haa Alif Atoll today.
RTL Ferries commissioned for HA. Atoll RTL ferry service has already set sail from Male last Friday and a total of 5 ferries will be used in the HA. Atoll RTL ferry service. As per MTCC, these ferries will be free of charge until July 1 and high-speed ferry services will be established in all areas of Zone 1 by the end of July.
Raajje Transport Link (RTL) is an initiative of the Government of Maldives under the auspices of the Integrated National Public Ferry Network (INPFN) project to connect the islands, atolls and people of Maldives. Announced in 2021 and spearheaded by the Ministry of National Planning, Housing and Infrastructure, RTL was conceived to be delivered to the public over three phases by MTCC:
Phase One: connecting the islands of Haa Alif, Haa Dhaalu and Shaviyani atolls within Zone One.
Phase Two: connecting the islands of Noonu, Raa, Baa and Lhaviyani atolls within Zone Two, the islands of Gaafu Alif and Gaafu Dhaalu atolls within Zone Five and the cities of Fuvahmulah and Addu within Zone Six.
And Phase Three: connecting the islands of Kaafu, Alif Alif, Alif Dhaalu and Vaavu atolls within Zone Three and the islands of Meemu, Faafu, Dhaalu, Thaa and Laamu atolls within Zone Four.