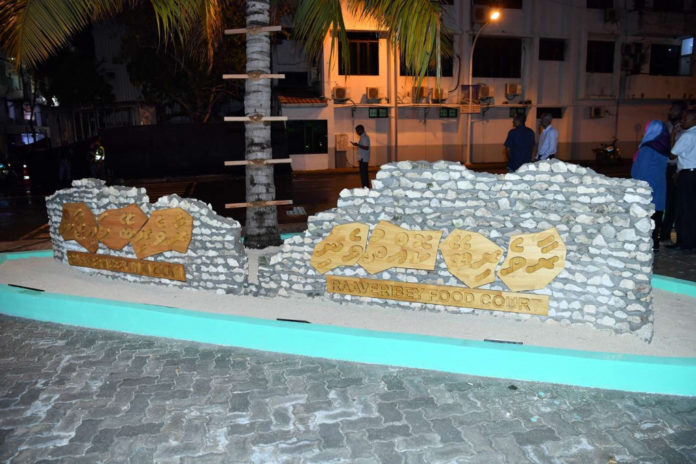 The recently developed harbor food courts were officially inaugurated on 23rd July.
"Raaveribey" food court was inaugurated by the President of Maldives, H.E. Abdullah Yameen Abdul Gayyoom.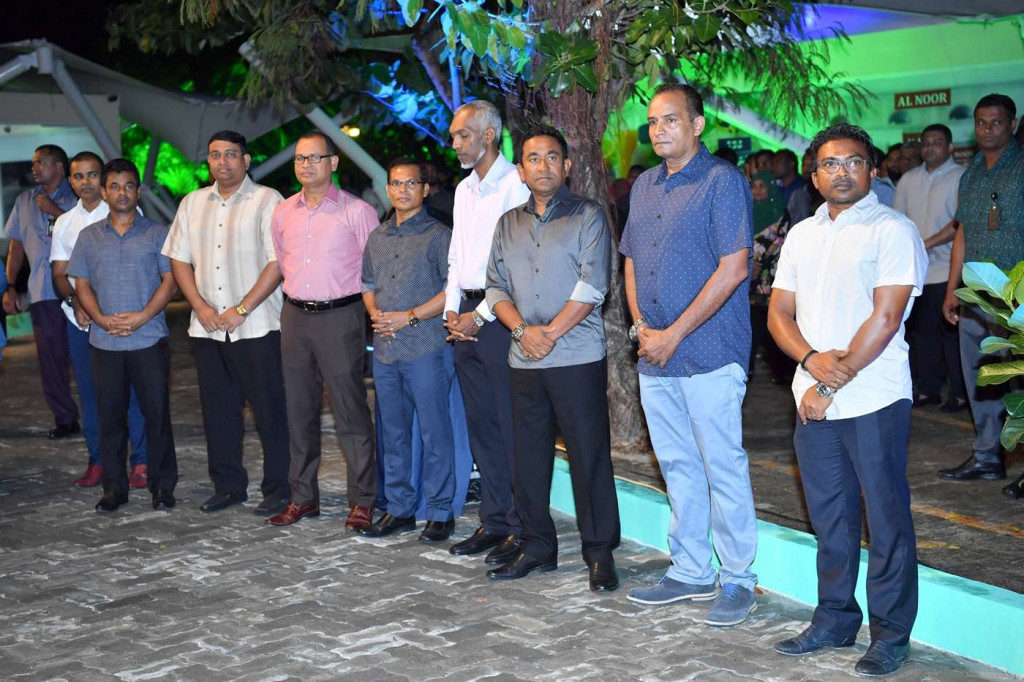 The harbor food court which was handed over by the Ministry of Housing and Infrastructure (MHI) to State Trading Organization (STO) for developing into a modern food court was opened with 26 food courts in the area. A total of MVR 32 million was invested into the project by STO.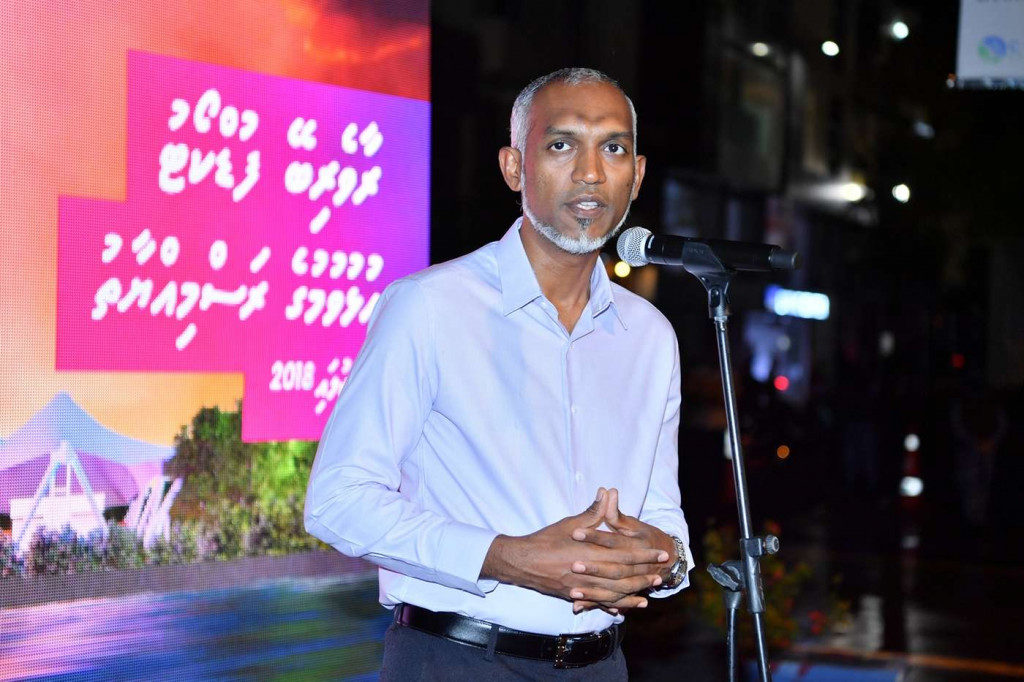 Speaking at the ceremony, Housing Minister Dr. Mohamed Muizzu stated that the new modern look of the food courts will liven up the area. Pre-fabricated structures were brought in from China to be assembled as the food court.