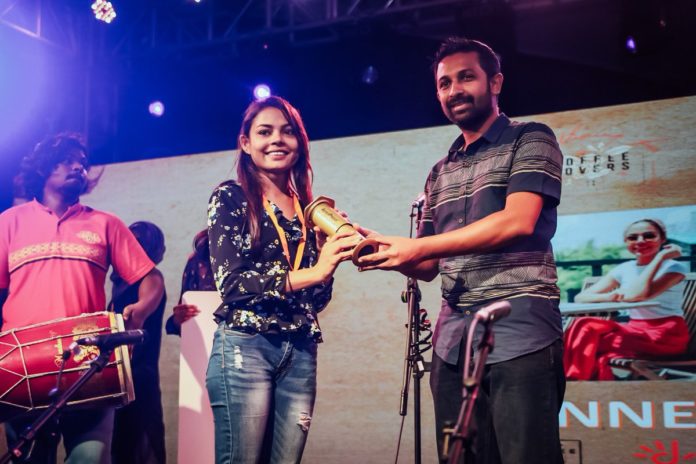 Rahma Mahmood (Rahoo) has been named the winner of "Dhiraagu Maldives Aeropress Championship – A Gathering for Coffee Lovers". As the winner of the competition, she will get the chance to represent the Maldives in the "World Aeropress Championship" which is to be held in Sydney, Australia.
Aeropress Championship is one of the world's leading coffee events, where the first event was held in London 2010.  From more than 50 countries, a large number of participants are to take part in this year's competition. 
In Dhiraagu Maldives Aeropress Championship, which was held on Friday evening at Rasrani Bagheechaa, 15 coffee lovers participated in the event and 5 reached the Semi-Finals. Rahma won the event against Shaha in the final round while Mumith has been named for the third place.
According to Dhiraagu Production and Development Manager Mohamed Faarih, events such as these provides youths to showcase their skills and it is the main purpose Dhiraagu partners up in these social events.
The CEO of Coffee Lab Roasters Afrah noted that this is the second Aeropress Championship to be held in the Maldives and praised Dhiraagu for the support given by them to make it a successful event compared to the previous one and the chances created by the company for youths by hosting such kind of events and programmes.
Major artists such as Nish and Mandheera Boduberu Group performed in the stage, while artists were given the opportunity to showcase their skills. Cupping sessions and free specialty coffee blends were available through the event.